France condemned by the ECHR for the detention of a Malian woman and her baby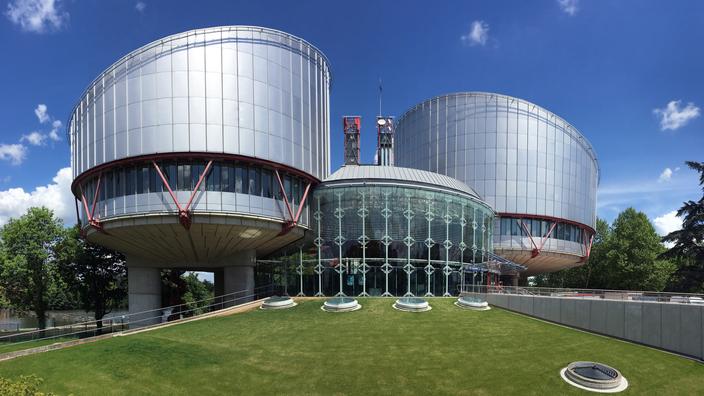 France was condemned Thursday, July 22 by the European Court of Human Rights for having placed in detention for eleven days a young Malian and her four-month-old daughter, a measure judged "excessive»By the ECHR.
Read also :Could France "temporarily exit" from the ECHR?
The Court found that there had been a violation of Articles 3 (prohibition of inhuman and degrading treatment), 5.1 (right to liberty and security) and 5.4 (right to have a decision made promptly on the lawfulness of detention) of the Convention. European Human Rights Commission. France will have to pay a total of 16,780 euros to the mother and her daughter, the ECHR has ruled.
The applicant, a Malian born in 1995, arrived in France on January 15, 2018 via Italy, to flee her country where she said she was risking "genital mutilationAnd a forced marriage, says the Court in its summary of the judgment. In July 2018, she gave birth to her daughter.
The prefect of Loir-et-Cher had invoked "a significant risk of leakage»
At the end of November 2018, with a view to being deported with her child to Italy, the country responsible for examining her asylum application due to the Dublin agreements, she was placed in the Mesnil-Amelot administrative detention center ( Seine-et-Marne) for 48 hours, the prefect of Loir-et-Cher invoking "a significant risk of leakage». The young Malian woman, who had refused to board a plane to Italy, challenged the order in vain, which extended it by 28 days.
On December 6, his request for provisional measures was validated by the ECHR and the French government ended the detention after eleven days. The young mother and her daughter were then taken care of by social services and benefited from temporary residence permits.
Read also :Two former French prisoners of Guantanamo seize the ECHR against France
«Given the very young age of the child, the reception conditions in the detention center"And the length of detention, France has"submissive child"Then four months old, as well as his mother"to treatment which has exceeded the threshold of severity required by Article 3 of the Convention», Considers the judicial arm of the Council of Europe. Justice did not hold "sufficiently account" of his "minor child status"Before in particular"order the extension of the detention», Pin the Court. This recalls that French law provides that the detention of a minor "can only be decided as a last resort and for as short a period as possible».