France relaunches process to pacify Libya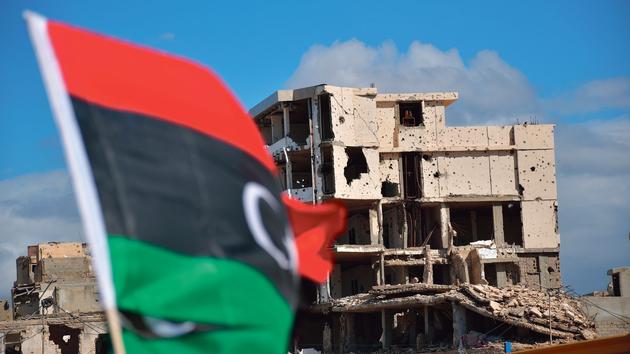 The Libyan president and prime minister met Thursday in Paris on the eve of the peace conference.
Like the Malian crisis, which moreover results directly from it, Libya is a war of inheritance for Emmanuel Macron. Even before being elected, the president had never hidden his hostility to the military intervention carried out in 2011 by France and supported by the Great
Brittany and the United States. Since the start of his five-year term, he has been personally involved in the search for a solution to pacify this country divided between two rival camps, one in the East and the other in the West and finally turn the page of a decade of chaos opened after the fall of Gaddafi.
Read alsoMario Draghi tries to put the issue of Libyan refugees on the menu of discussions
Since the French diplomatic coup of La Celle-Saint-cloud, a spectacular conference which brought together the two brothers enemies of Libyan politics in the summer of 2017, the head of government of Tripoli, Fayez el-Sarraj, and the strong man from the East, Marshal Haftar, then the Paris conference, which confirmed their political commitment in May 2018, the Libyan political process has experienced a roller coaster. He flew in