France tightens rules for non-vaccinated and resumes mandatory masks – 11/25/2021 – World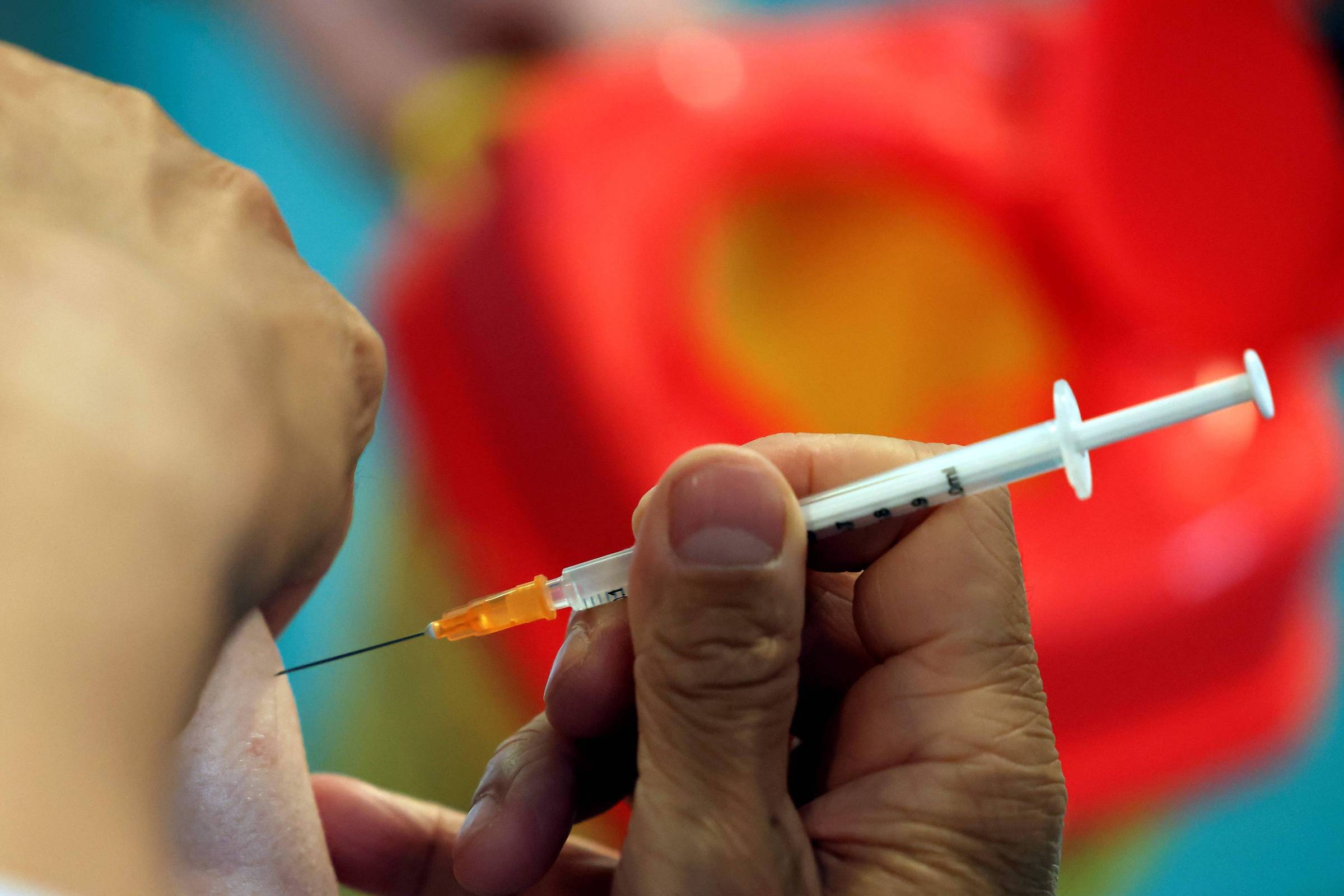 Booster doses of the anti-Covid vaccine for all adults, more restrictions on those not immunized and mandatory masks in indoor spaces were the measures announced on Thursday (25) in France to contain what the country calls the "fifth wave".
"I am not announcing a blockade, nor a curfew, nor closure of companies, nor movement restrictions", emphasized the Minister of Health, Olivier Véran, in the announcement.
"We have chosen to combine freedom with responsibility. We believe that we can overcome this wave without having to resort to more restrictive measures, if we effectively use the cards we have in our hands," he said.
In recent weeks, these more restrictive measures have been imposed — and rekindled protests and conflicts — in several European Union countries, including Austria, the Netherlands, Latvia and Slovakia.
In France, the booster vaccine will be given five months after complete immunization, the same interval announced by the Italian government.
Without the extra injection, the vaccine certificates will expire seven months after the full vaccination, which takes effect in January.
Negative PCR test results for Sars-Cov-2 will also have their validity reduced, from 72 hours to 24 hours, as of this second (29).
"Those who did not get vaccinated and want access to the health pass must get tested every day, at their own expense," said Véran.
The country anticipates a trend that should extend to the entire European bloc: also on Thursday, the European Commission recommended that all its members give the third dose to the population six months after the second, and proposed that Covid's digital certificates expire nine months after full immunization.
French and Italian health authorities justified the shorter interval for the booster dose by the "worrying context in relation to the epidemic": the number of new Covid cases has been growing for more than a month in most European countries, which has raised the risk of pressure on health systems.
According to the French minister, in the country's hospitals the proportion of unvaccinated patients is equivalent to ten times that of those vaccinated.
With the authorization given by the EMA (European regulator) on Thursday for the application of the Pfizer vaccine in children aged 5 to 11 years, the French government will consult the country's health authorities. If there is a chance, the immunization of this age group starts in 2022.
The mandatory use of face masks in indoor public spaces, even where the digital certificate is required, starts this Friday (26). Protection will also be mandatory in outdoor areas with high circulation.
In the opposite direction, the French government has also changed the rules to prevent primary schools from being closed whenever there is a confirmed case of Covid. Instead, students will take frequent tests — free in the country for children under 18 — and those who fail will be able to take in-person classes.
In Italy, in addition to boosting vaccination for all adults, the list of professions in which immunization is mandatory has been expanded: in addition to health professionals, it now includes teachers, police and military personnel.
As of December 6, restrictions for non-immunized residents will be expanded: the so-called Italian "supergreen pass" will be mandatory for going to cinemas, theaters, sports stadiums, bars, restaurants, nightclubs and gyms.
The certificate will only be given to those who have completed their vaccinations or recovered from Covid — the option of submitting a negative test for Sars-Cov-2 will no longer be valid.
As in several German regions, Italy will also require proof of immunity to use public transport — in this case, a negative test taken up to two days before will be valid.
In the Netherlands, which imposed partial confinement two weeks ago, the Ministry of Health said new restrictions were under consideration despite violent protests that left injuries and led to nearly 200 arrests.
Current rules force restaurants and bars to close at 8 pm and limit internal meetings to four people. Among the possible new measures are to prevent unvaccinated people from frequenting cafes, bars and restaurants — today, they may test negative.
In Germany, the likely future prime minister, Olaf Scholz, prioritized fighting the fourth wave in his speech in which he announced a coalition agreement to form the government that will succeed Angela Merkel's.
Among other measures, he advocated mandatory vaccination for health professionals and asylum workers. German states are also studying expanding restrictions on non-vaccinated people, excluding the option of presenting a negative test to attend public spaces.