Freedom of expression in the public sphere – 05/14/2022 – Opinion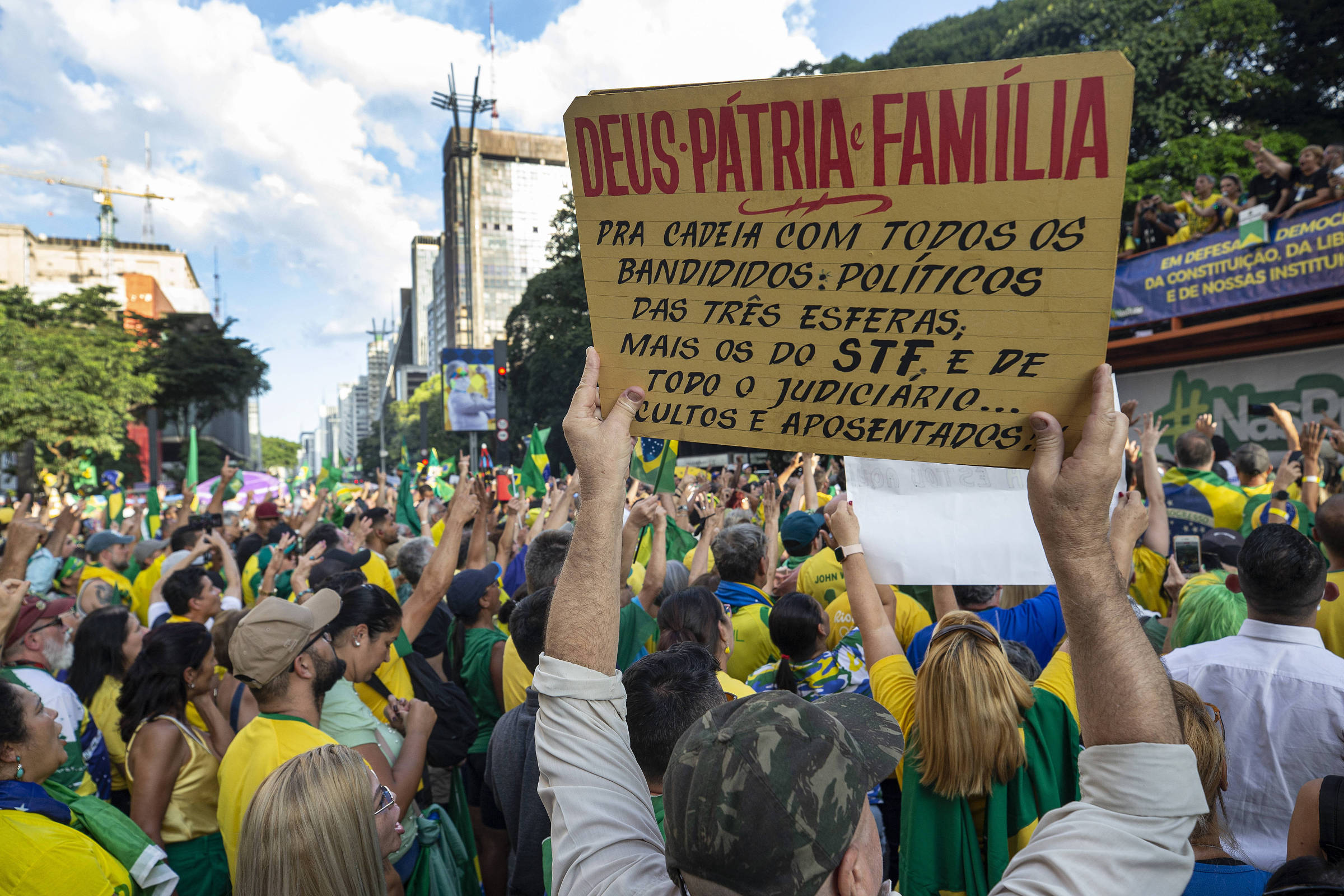 In a recent demonstration, President Jair Bolsonaro (PL) stated that only the federal government fights for freedom of expression. Shortly afterwards, Vice President Hamilton Mourão (Republicans) assessed that Labor Day demonstrations calling for the "closure of the STF" would be supported by freedom of expression. Also in the controversial decree free of charge to federal deputy Daniel Silveira (PTB-RJ) it was indicated, as a motivation, that freedom of expression would be an "essential pillar of society".
As can be seen, freedom of expression has become a central issue in the Brazilian public sphere, even more so in an election year. What is at stake are the different conceptions about the content of this right, as well as the evaluation of which of them would be compatible with our constitutional democracy. The debate is not simple. Freedom of expression is an aloof notion. There is an intrinsic difficulty in identifying its limits, due to the opacity of the distinction between illegitimate censorship and sensitive regulation.
However, it seems beyond doubt that our Constitution delimits the discursive scope protected by it. There is no externalization of thought, vetoing, even with recourse to criminalization, racist, homophobic, threatening, anti-democratic speeches, etc. Therefore, an "absolute" conception of the right to freedom of expression, which considers any speech authorized, regardless of its content, is not compatible with our democracy.
At the same time, we realize that the current controversies about the scope of this right are not limited to the Brazilian political context. Elon Musk, in his attempts to buy Twitter, stated that he would (re)value freedom of expression, generating apprehension about the future of self-regulation of this social network that, before, had excluded users due to their manifestations. There is, therefore, a direct relationship between the rise of an "absolute" conception of freedom of expression, mentioned above, and the new informational reality brought about by social networks.
It so happens that this absolute conception manifests itself in a contradictory way: although it defends any discourse of its own as valid, it only wants to receive and disseminate other people's discourses that it likes.
Selective role, this one, very well promoted by the algorithms. Given this, the role of political institutions in relation to freedom of expression in a context of social networks needs to be re-signified.
In addition to seeing the State with suspicion, due to the historical fear of censorship, it must be conceived, more and more, as the guardian of this right, above all through its regulatory function.
What is expected of the State, therefore, is not to guarantee anyone the right to say anything. Its most urgent and necessary role today is to ensure that the greatest number of ideas and speeches, among those that are constitutionally valid, reach the greatest number of people. Freedom of expression is not an end in itself, purely selfish and individual, but an instrument of democratic improvement through the confrontation of plural and diverse ideas in the public space, provided that, it is repeated, constitutionally guaranteed.
TRENDS / DEBATES
Articles published with subscription do not reflect the opinion of the newspaper. Its publication serves the purpose of stimulating the debate of Brazilian and world problems and of reflecting the different trends of contemporary thought.