French justice seized of the leak of genocidaires allowed by France in 1994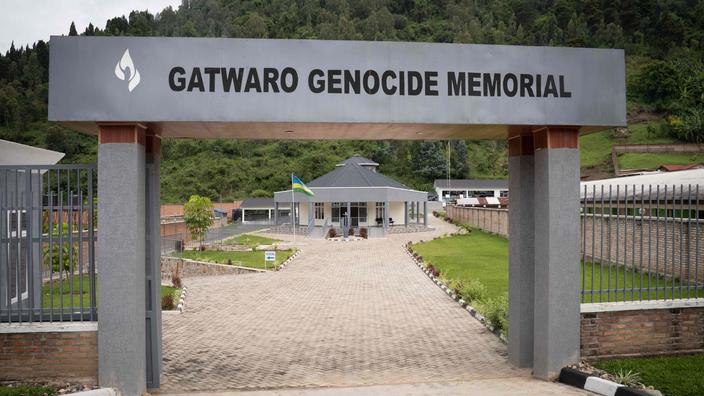 Associations and survivors of the genocide in Rwanda are asking the French justice to investigate the instructions given in 1994 by France not to question the authorities responsible for the massacres of Tutsi, according to their letter consulted Tuesday by AFP.
Read also :Paul Rusesabagina, hero of "Hotel Rwanda" tried in Kigali: his daughter calls on Belgium to intervene
The lawyers of Survie, the International Federation of Human Rights and six survivors wrote to this effect to the magistrates in charge of the investigation into the possible responsibilities of the military-humanitarian operation Turquoise during the Bisesero massacres at the end of June. 1994. Relying on the recent revelation of a diplomatic telegram, they ask the magistrates to relaunch and broaden their investigations, in particular by hearing Alain Juppé, then Minister of Foreign Affairs, and that of his advisor at the time, Bernard Emié, current boss of the General Directorate for External Security (DGSE).
This telegram "Confidential diplomacy" of July 15, 1994, signed by Bernard Emié, asked the representative of the Quai d'Orsay to Operation Turquoise to transmit to those responsible for the genocide, through "Indirect channels", the "Wish that they leave the Safe Humanitarian Zone" then controlled by the French military. "You will stress that the international community and in particular the United Nations should very soon determine the conduct to be followed with regard to these so-called authorities", continued the text. This telegram, unveiled by Mediapart and consulted by AFP on February 15, was found in the archives of an adviser to President François Mitterrand by researcher François Graner, member of Survie.
It was addressed to Ambassador Yannick Gérard in response to his request on the fate of these authorities, whom he suggested to arrest or to place under house arrest. The lawyers ask that he too be heard as well as Hubert Védrine, Secretary General of the Elysee Palace at the material time. This telegram "Is undoubtedly a new element" likely to relaunch the investigation, "In particular in that it highlights the active support of the highest French authorities for Rwandan officials", write the lawyers Eric Plouvier, Olivier Foks, Laure Heinich, Karine Bourdie, Patrick Baudoin and Michel Tubiana. These civil parties, who accuse Turquoise of having knowingly abandoned hundreds of Tutsis from the Bisesero hills to the genocidaires from June 27 to 30, 1994, have been trying for three years to relaunch the investigations. These were closed without prosecution in the summer of 2018, paving the way for a dismissal that has not yet been pronounced. According to the UN, around 800,000 people, mainly in the Tutsi minority, were killed in three months in Rwanda during massacres started after the attack on President Habyarimana's plane on April 6, 1994.