FT points to Western concerns about deepening ties between Russia and Turkey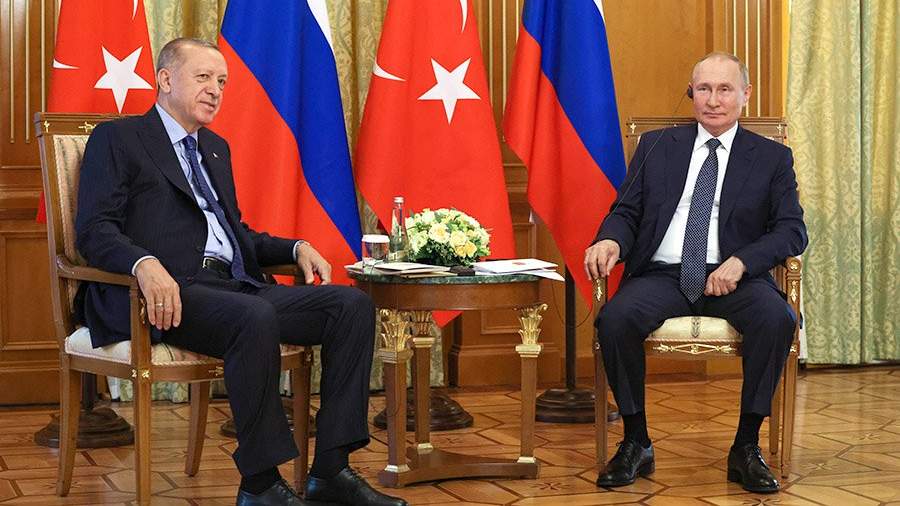 Western countries are concerned about the deepening cooperation between Russia and Turkey. This was reported on August 6 by the Financial Times, citing sources.
So, six sources told the publication that they are concerned about the statements of Russian President Vladimir Putin and Turkish leader Recep Tayyip Erdogan about plans to deepen cooperation in trade and the economy.
Another EU official said that Brussels is now following Turkish-Russian relations "more closely". Another interlocutor of the publication called Turkey's position "opportunistic", noting that the EU "is trying to force Ankara to pay attention to the concerns of the European Union."
The newspaper also recalled the repeated US warnings about the risk of secondary sanctions against those countries that help Russia to circumvent the restrictive measures imposed by the West.
For example, one senior Western source told the Financial Times that Brussels could "call on Western firms to abandon their relationship with Turkey." At the same time, other interlocutors of the publication questioned the possibility of developing such a scenario.
On August 5, a meeting between Putin and Erdogan took place in Sochi. The conversation between the two leaders lasted just over four hours.
During the talks, the heads of state came to the conclusion that Ankara would begin to partially pay for Russian gas supplies in rubles. Russia and Turkey also agreed to switch to trading in rubles.
After the talks, Putin and Erdogan made a joint statement. Thus, the leaders agreed to increase trade and cooperation between the two countries in such areas as trade and transport. The heads of state also reaffirmed the will of the Russian Federation and Turkey to further develop relations, despite the current regional and global challenges.