Fuvest asks in the newsroom if the world is out of order – 02/21/2021 – Education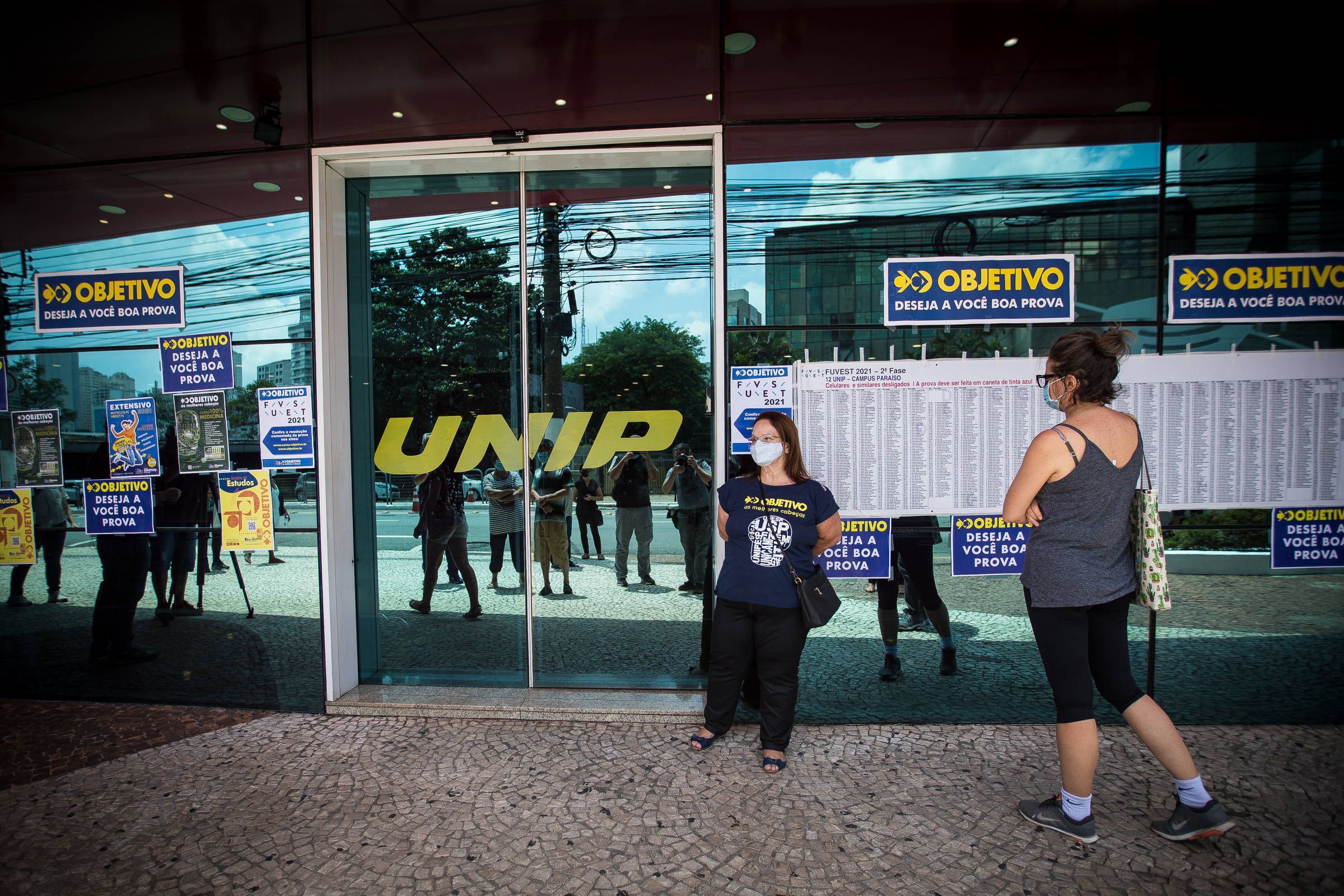 The second phase of Fuvest started this Sunday (21st) with the Portuguese and essay exam.
In the exam that selects applicants for USP graduation courses, candidates had to speak on the theme "Is the contemporary world out of order?". Five supporting texts were presented to accompany the proposal.
The event abstained by 7.69% in relation to the 33,315 summoned, an index compatible with the historical average.
For professor Maria Aparecida Custódio, from the laboratory for writing the Objetivo course, the candidates had the opportunity to address aspects of the contemporary world such as political, social and environmental issues.
Among the 33,315 candidates called for the second phase, 21,262 are competing for places with wide competition and another 12,053 are competing for places for affirmative action, as coming from public schools.
The second phase takes place in the midst of the Covid-19 pandemic. According to the Health Secretariat of the Doria government (PSDB), the state of São Paulo had accumulated, until this Saturday (20), 5,743 deaths and almost 2 million cases confirmed by the coronavirus.
Report from sheet showed that, after the first phase of the entrance exam, Fuvest monitored at least 300 suspected cases of Covid-19 registered among students and test takers.
According to the foundation, no record has evolved into Covid-19. For the second phase of tests, the exam organizer said that the health rules created will remain in force.
The occupancy rate of the rooms cannot exceed 40%, and participants will have to wear a mask that covers their mouth and face. Whoever refuses to use the protection item will be disqualified.