German fears after the increase in Corona injuries, before easing restrictions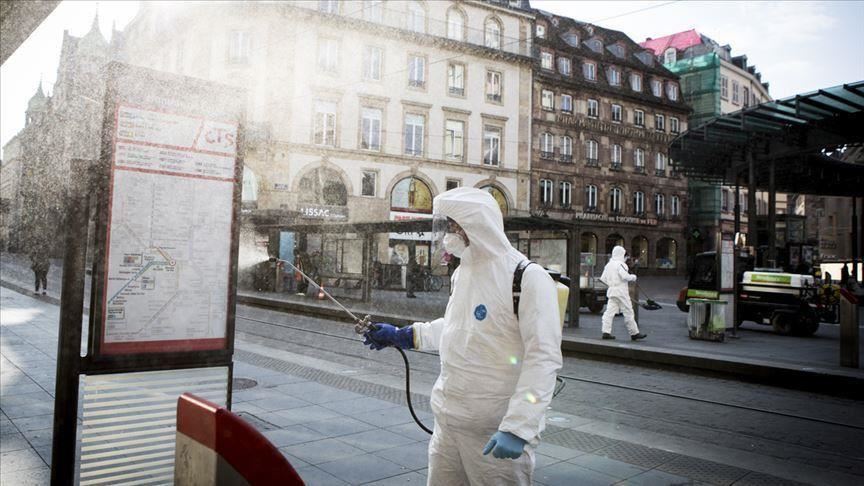 D b a

Published in:
Sunday 21 February 2021 – 10:28 PM
| Last updated:
Sunday 21 February 2021 10:28 PM

Fears are growing in Germany of a third wave of coronavirus infections, as cases rise ahead of a planned easing of some restrictions related to curbing the outbreak of the pandemic.
The German Robert Koch Institute announced this morning, Sunday, that health offices in Germany recorded a total of 7,676 new cases of the new Corona virus within one day, as well as 145 new deaths.
The institute explained this morning that the number of cases that are registered on Sunday decreases every week, for several reasons, including: The decrease in the number of tests that are conducted during this period.
It is noteworthy that the highest level of deaths due to corona was recorded in Germany within one day on January 14, with 1244 cases, and the highest level of new cases was recorded within one day on December 18 last, by 33,777 cases, but the number also included 3500 Late registration status.
According to the institute today, the number of new infections that were registered within seven days for every 100,000 citizens, which is called the incidence rate of infection every seven days, reached 60.2 cases at the level of Germany, which increased from what it was yesterday, Saturday, when it was 57.8.
This rate was 119 four weeks ago, on January 21, knowing that it reached a peak of 197.6 on December 22.
The institute added that the total number of Coronavirus infections in Germany since the start of the virus outbreak in the spring of last year has reached two million 386 thousand and 559 cases, pointing out that the actual number is likely to be much higher. Because many infections were not discovered.
And the institute's status report said yesterday evening, Saturday, that the rate of reproduction of HIV infection over the last seven days in Germany was 1.77, while on Friday it was 1.11, which is the highest rate recorded several weeks ago, and this means that every 100 infected with the virus can Infecting 107 other people. This may indicate that more contagious mutations of the virus are spreading faster despite the lockdown, according to the institute.
Last Wednesday, Health Minister Jens Young warned that the most dangerous strain of the virus, which was first discovered in Britain, had begun to spread in Germany. It now accounts for at least 22 percent of injuries, according to the Robert Koch Institute.
And the trend of declining injuries in Germany may have dissipated in the past few days, however there are increasing calls for business and industry to ease a general closure that lasted for months, and caused the closure of restaurants and retail stores on major streets and places of entertainment and culture.
Young people, however, tempered hopes that Chancellor Angela Merkel's next round, with state prime ministers, would produce a specific plan to return to normal life.
He told German television, "ARD" today, Sunday, that everyone wants a plan of three or six months, but that is not possible at the present time. I think we shouldn't make false promises.
The news from the source