Germany: What cars do Germans buy now?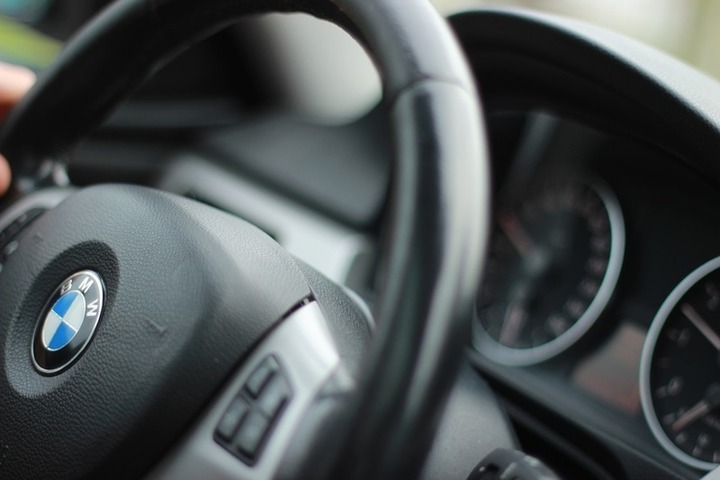 The German auto industry sums up the specific results of 2021: a drop in sales, an increase in profits, a boom in used cars, a change in the leader in the premium segment, 43% of cars with alternative engines.
Rapid changes in the structure of demand against the background of extremely low sales due to an acute shortage of components with rising prices and profits. This is how you can very briefly characterize the very specific results of 2021 for the German automotive market and the German automobile industry, says DW.
The first feature of the past year: there was another contraction of the largest automotive market in Europe. The number of new passenger cars registered in Germany fell by another 10% compared to the already very weak previous year and amounted to 2.62 million units, the Federal Motor Transport Office (Kraftfahrt-Bundesamt, KBA) reported. This is the worst gross figure since German reunification in 1990. At the same time, the export of German cars also decreased, so that about 3 million cars left the conveyors of car factories in Germany – at least 10% less than a year earlier.
Such a sharp drop in production and sales is largely due to the second specific feature of the last about one and a half years – an unprecedented shortage of components, primarily microchips, which arose due to the disruption of global supply chains during the pandemic. The entire global auto industry faced this problem, factories everywhere had to temporarily stop conveyors, but in Germany, car manufacturers suffered from these interruptions to a greater extent than in other countries. This is the conclusion of a study led by Professor Ferdinand Dudenhöffer, director of the CAR-Center Automotive Research in Duisburg.
However, the BMW concern has handled this crisis, it seems, better than its main competitor Mercedes-Benz. In any case, the Munich-based carmaker said it set a brand-name sales record in 2021, selling over 2.2 million vehicles worldwide, and thus came out on top in the global premium segment, leaving Mercedes-Benz behind. whose sales fell 5% to 2.05 million units, and Audi. Despite the decline in gross figures, most German carmakers ended the year with what appear to be good and even excellent financial results. Detailed reports will appear later, however, for example, for Audi, the first half of last year was a record profit, and in October the company raised its forecast of profit margins for the whole year. The fact is that in conditions of a shortage of chips, this automaker, like its competitors, installed the available chips first of all on the most expensive and profitable models. In addition, due to the forced reduction in production, the demand on the market exceeded the supply, the ordered cars had to wait at times for months, and this allowed automakers not only to refuse various discounts to buyers, but also to increase prices for their products.
Another feature of the past year was the boom of used cars and a noticeable increase in their prices in the German and other markets, caused, again, by a reduction in the production of new cars due to a lack of components. As a result, Volkswagen's finance division tuned in to the highest annual profit in its history, as it faced strong demand for those vehicles that customers returned at the end of lease contracts. Such two- or three-year-old cars were eagerly purchased, in particular, by numerous companies. Usually they buy or lease new cars for their employees, but in the conditions of a shortage they could not or did not want to wait. It should be borne in mind that in Germany corporate clients play an extremely important role in the automotive market. So, in 2021, according to the KBA department, 65.4% of all new cars were registered for legal entities and only 34.6% for individuals.
However, almost a key feature of the last year in the German automotive market was the downright rapid change in the structure of demand for various types of engines. The popularity of cars with hybrid and electric motors grew literally every month, and cars with internal combustion engines (ICE) continued to lose ground. This is especially true for diesel engines. Just a few years ago, approximately every second new passenger car registered in Germany was diesel-powered. In 2021 – already only one in five (20%). At the same time, the share of gasoline engines fell from 46.7% in 2020 to 37.1%, according to KBA statistics. As a result, only 57.1% of new cars were equipped with traditional combustion engines last year. Accordingly, almost 43% of passenger cars that first entered the roads of the Federal Republic of Germany in 2021 had alternative engines. The most popular cars in this segment were cars with various hybrid technologies combining an internal combustion engine and an electric motor. Their sales increased by 43% and reached almost 754.6 thousand units, or 28.8% percent. At the same time, 325.4 thousand were plug-in hybrids PHEV (Plug-in Hybrid Electric Vehicle), in which the electric motors are recharged not in the direction of travel, but using a cable from the network.
In turn, sales of all-electric vehicles BEV (Battery Electric Vehicle) grew by 83.3% over the year, reaching almost 356 thousand and provided a share of 13.6%. Thus, BEV electric vehicles were bought in Germany last year a little more often than PHEV plug-in hybrids.
As for cars with alternative engines running on gas, they remain marginal on the German market, and the competition between liquefied (LNG) and compressed (CNG) gas is clearly lost. Thus, sales of new cars using compressed natural gas fell by more than 45% to 3916 units, which is a 0.1% market share for new cars. Against this background, the growth of sales of cars on liquefied gas by 54.6% to 10.118 units looks like a success, although the share of this type of engines did not exceed 0.4% on the German market.
It also follows from the KBA statistics that the segment of classic cars of the middle class is shrinking in Germany. German buyers increasingly prefer either more expensive or substantially cheaper models. As a result, in 2021 in the Federal Republic of Germany, amid a falling market, sales of mini-cars grew, on the one hand, and executive cars and SUVs, on the other. At the same time, every fourth new car (25.4%) belonged to the SUV class, which shows that urban SUVs are the most popular type of passenger cars in Germany now, regardless of the type of engine used.
If we talk about brands, then a long-standing feature of the German market is that Volkswagen is invariably leading here. In 2021, its share among new cars was 18.7%. Of the brands produced in Germany, Ford (minus 35%) and Mercedes-Benz (minus 25.7%) faced the largest sales reduction, and Smart (+ 49.7%) and Opel (+10, 7%). Among the imported cars, Skoda (5.7%) had the largest share in the new car market, as well as Seat, Hyundai and Renault (all three about 4%). Tesla and Polestar electric vehicles saw sales growth of 138% and 153%, respectively.
Last but not least, according to the KBA, the most popular colors for new cars in Germany are gray / silver with a share of almost 30%, black (almost 25%) and white (over 21%).
Germany says this:
German authorities are discussing the need for 4 vaccinations
When will they introduce further restrictive measures – what are they planning to close?
New rules for schools and kindergartens in Bavaria
Those who have undergone covid, even in a mild form, have lesions of many organs.