Globo booking reinforced escort to leave Karon Conká – 02/23/2021 – Zapping – Cristina Padiglione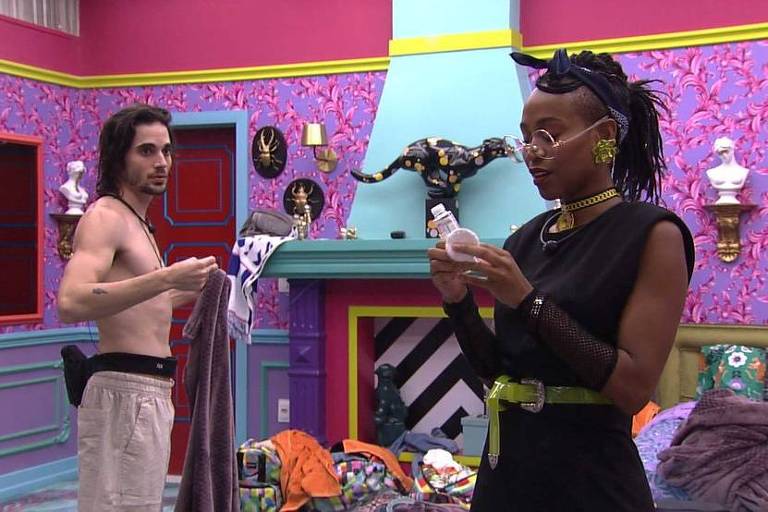 Very attacked on social networks, Karol Conká – name most quoted to leave BBB 21 until the conclusion of this edition, which took place before the wall of this Tuesday (23) -, had a kind of escort prepared by Globo to return to the world. out of the house.
There was, rightly, some fear for the singer's safety. When consulted, Globo reported that it is common to advise ex-brothers and ex-sisters, giving them structural support when they leave the scene. The column, however, received information about the preparation of a reinforced scheme for Conká.
In a conversation with Fiuk this Tuesday (23), she said: "It is difficult to be with people here who insist on just looking at my bad side". "But that is the challenge, Ka. What did you think, "he replied. "Yeah, but I'm not that malevolent," she countered.
BBB 21 runs until May.
ON THE SCREEN
Se Joga returns to Globo on Saturday afternoons, starting March 6, live. "The 2021 season comes with a proposal to be intimate, close and warm. We are going to chat with the public and the guests in a light and fun way ", anticipates Fernanda Gentil, who remains on the scene with Érico Brás.
LIST
Displaced to other projects and with theater in progress, Fabiana Karla left the team of presenters of Se Joga. In its new version, the program maintains a connection with GShow, the group's entertainment website, with Tati Machado. And two new reporters win: Juliane Massaoka and Cauê Fabiano.
DEBUT
Pluto TV, a free streaming platform, launches this Friday (26) three new channels in Brazil: Children's Kingdom, with songs and characters for children, Babyfirst, dedicated to babies' first steps, and Pluto TV Filmes Nacionais, with a selection of Brazilian films from different eras.
HEATING
Just as the hiring of Adriane Galisteu by Record is only a matter of official announcement, Marcos Mion's move to Globo is also taken for granted. The management of the house has plans to announce it in the list of the station as soon as the "BBB 21" ends. He will do a revival of "No Limite".
COURT HEARING
36 points
had "A Força do Querer" on Monday (22), on the rise, in São Paulo
21 points
made "Family Ties", above the average of Vale a Pena Ver de Novo
THE GOOD OF THE DAY
Luigi Barricelli gives the air of grace in "A Noite é Nossa", with Geraldo Luís
Record, at 22h35