Green list news live: Latest travel updates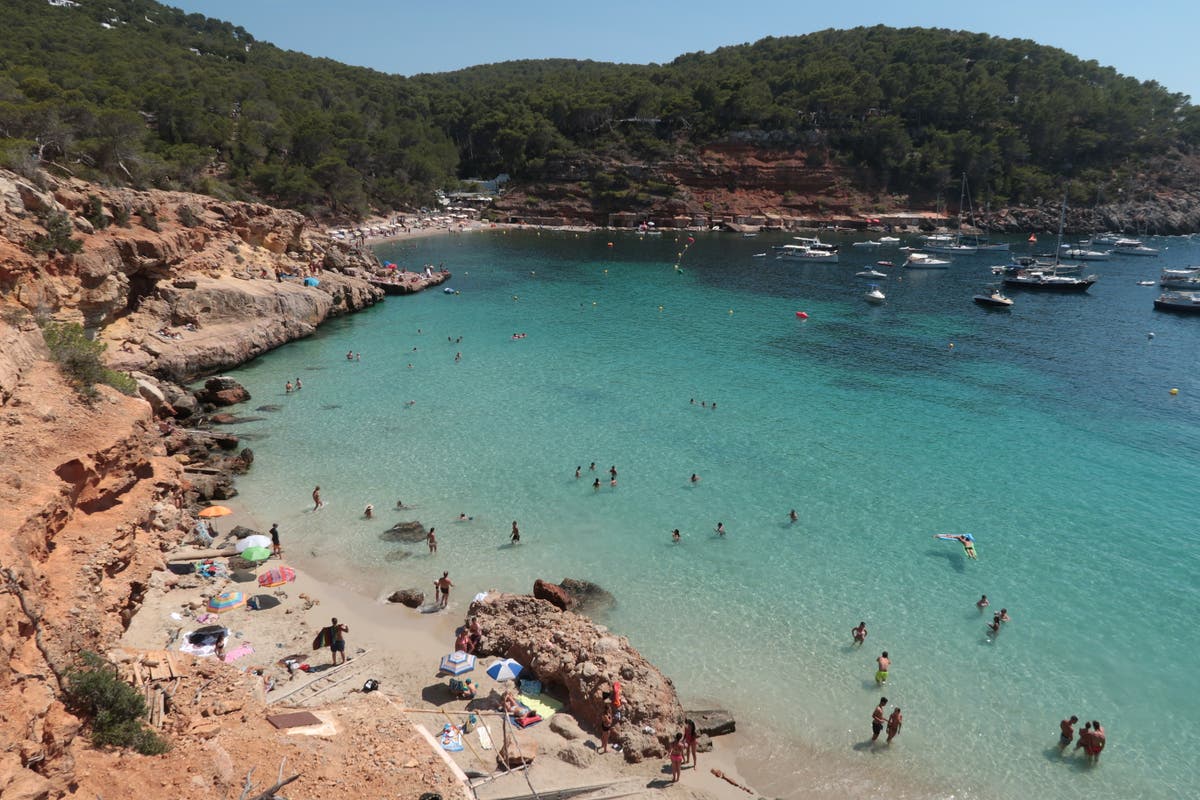 Fully jabbed Britons may not have to quarantine when they return home from amber destinations this summer, according to reports.
Ministers are working on plans to allow quarantine-free holidays this summer.
Meanwhile, Malta and the Balearic islands of Spain are slated for the green list, which is due to be updated tomorrow.
There are currently 11 countries on the green list, most inaccessible to British tourists.
It comes as the travel industry lobbies the government in a Travel Day of Action, putting pressure on the government to support the beleaguered travel industry.
1624444163
Cathy Adams23 June 2021 11:29
1624441376
And what about the Greek islands?
Covid data expert Tim White has crunched the numbers for the Greek islands, and analysed the possibility of a handful of them being added to the green list tomorrow.
Here are the current 7-day infection rates/100k for the Greek islands:
#Crete 25.1 #Corfu 13.7 #Andros 10.8 #Chios 0 #Ikaria 83.1 #Kalymnos 6.2 #Karpathos 0 #KeaKythnos 0 #Kefalonia 2.8 #Kos 92.8 #Lefkada 0 #Lemnos 0 #Lesbos 21.8 #Milos 0 #Mykonos 21.0 87.5 #Rhodes 44.2 #Samos 12.1 #Santorini 25.9 #Sporades 0 #Syros 4.6 #Thassos 14.5 #Tinos 0 #Zakythos 0
His prediction is: "But #Corfu seems certain to me. I am also hopeful for #Chios #Kefalonia #Milos #Samos #Santorini #Sporades #Syros #Tinos #Zakynthos."
Read his full thread below.
Cathy Adams23 June 2021 10:42
1624441061
What could be added to the green list tomorrow?
Rumours are swirling that Malta and the Balearics could be added to the green list in the latest traffic light reshuffle tomorrow.
But what could make the cut for summer holidays?
Data analysed by the PC Agency from the European Centre for Disease Prevention and Control (ECDC) and Our World in Data suggests that, according to the UK's own criteria, the following countries should go green: the US, Croatia, Canada, Italy, Germany, the Balearic Islands, Mexico, Jamaica, Finland, Poland, Morocco, Malta, Barbados and Grenada.
The Independent's travel correspondent Simon Calder has made his own green list predictions, and agrees that Malta should be added.
"I am holding out hope of Albania, Morocco (100 to 1), Finland and plucky Moldova. And of course Malta they cannot overlook for a third time."
Cathy Adams23 June 2021 10:37
1624440813
Could Malta and Balearics make the green list tomorrow?
The government is expected to announce its next review of the travel "traffic light" system on 24 June.
While there has been much speculation that no countries would be added to the slim "green list", from where returning travellers need not quarantine, a government source told The Times there was a "real possibility" that the Balearics would make the cut.
Read the full report here.
Helen Coffey23 June 2021 10:33
1624440238
Travel Day of Action kicks off
People from across the industry, including travel agents, pilots, tour operators, aviation workers and cabin crew, are among the thousands who will "speak up for travel" at events across the UK today.
The day has been organised by a brace of industry groups, including Abta, Airlines UK and the Business Travel Association.
Huw Merriman, chairman of the Transport Select Committee, shared his support.
Gatwick Airport added its voice.
To see more messages of support, the hashtag to follow is #SpeakUpForTravel.
Cathy Adams23 June 2021 10:23
1624439757
Travel expert responds to assertion that 'important people' need not quarantine
"The government is way behind other countries on this issue and is now having to play catch-up. The sooner it frees up travel for the masses, the sooner it protects and saves hundreds of thousands of jobs at risk in the sector."
Simon Calder23 June 2021 10:15
1624439229
A reminder that travel isn't just about holidays…
Your regular reminder that travel isn't just about holidays.
In a new poll of 2,000 adults, travel insurer battleface found that almost a quarter were planning to travel abroad this year or next for family reasons. On average, those polled have not seen those family members in 15 months, when Covid lockdown restrictions began.
A similar percentage (28 per cent) said they wanted to travel abroad for a holiday.
"It is clear from our latest data that there is a huge appetite for the return of international travel," said Katie Crowe, director of communications for battleface.
"While there are many Brits looking forward to an overseas holiday, there are even greater numbers who want to reconnect with family members who they haven't seen in over a year.
We hope very much that families who have been kept apart due to ongoing travel restrictions will be reunited as soon as possible. battleface continues to offer travel insurance for all destinations including countries under FCDO and government essential and non-essential travel advisories."
Cathy Adams23 June 2021 10:07
1624438232
EasyJet scraps Manchester-Scotland flights
Britain's biggest budget airline has constantly been thwarted in its hopes to fly British travellers abroad this summer.
In desperation, six days ago easyJet announced a dozen new UK domestic routes, on the basis that travel was unrestricted within and between the four nations.
But now key links from Manchester to Edinburgh and Aberdeen have been scrapped because of Scotland's ban on non-essential travel to and from the English city.
Read the full story here.
Simon Calder23 June 2021 09:50
1624438060
Green list bingo
Which countries could be added to the green list tomorrow following the last disappointing traffic light update?
The Independent has crunched the numbers, and here is what could be added in the next reshuffle.
Cathy Adams23 June 2021 09:47
1624437140
Travel industry lobbies government over support
Workers from across the travel industry are today lobbying the government for support as part of a Travel Day of Action.
Everyone from travel agents, pilots, tour operators, aviation workers and cabin crew are among the thousands who will 'speak up for travel' today, asking the government to capitalise on the vaccine rollout by safely reopening travel for the summer season and provide tailored financial support to businesses.
According to industry body Abta, as many as 195,000 jobs have been lost or are at risk in the travel industry.
The Travel Day of Action has two main aims.
The first is for the government to "properly implement" the traffic light system, and to expand the green list "in line with the evidence". Additionally, it wants the government the remove quarantine requirements for fully vaccinated travellers from green and amber countries.
The second is to provide a package of tailored financial support, including extension of the furlough scheme until April 2022.
Cathy Adams23 June 2021 09:32