Gulf concern about the events in Somalia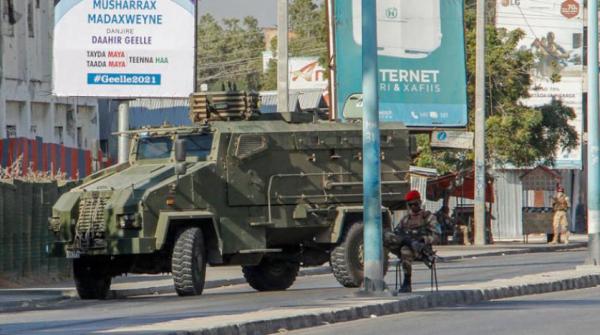 Yesterday, Gulf states expressed their grave concern over the deteriorating situation in Somalia, calling for restraint and aspiration for the brothers in Somalia to reach a peaceful solution in a way that preserves the country's stability and unity.
Saudi Arabia expressed its concern about the developments in Somalia, and a foreign ministry statement issued yesterday said that the Kingdom's government is following with great concern and interest the developments in Somalia, which led to the deaths and injuries in the capital, Mogadishu.
In the statement, the Saudi Ministry of Foreign Affairs stressed the importance of calm and non-escalation, expressing the aspiration that the brothers in Somalia reach a solution by peaceful means through dialogue, in a manner that preserves Somalia's security, stability and unity, and spares its people all harm and harm.
She expressed her sincere condolences and sympathy to the families of the victims from the Federal Republic of Somalia, and wished the injured a speedy recovery. While the UAE Ministry of Foreign Affairs and International Cooperation called in a statement, the Somali interim government and all parties to show the highest levels of restraint to achieve Somalia's aspirations to build a secure and stable future that accommodates all, affirming its support for all international efforts and initiatives to hold the elections on schedule.
In addition, he urged the Cooperation Council for the Arab States of the Gulf to calm down and resolve differences by peaceful means through negotiations and constructive dialogue to reach a comprehensive national consensus, which would contribute to enhancing security, stability and development in Somalia.
Dr. Nayef Al-Hajraf, Secretary-General of the Council, expressed concern about the tragic events in the Federal Republic of Somalia, urging calm and resolving disputes by peaceful means. He expressed his sincere condolences and sympathy to the families of the victims, and his wishes for a speedy recovery to the injured.