Gulf weather.. thunderstorms in Saudi Arabia and clear in the Emirates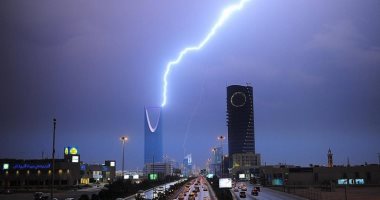 The forecasts of the meteorological centers varied, for the weather today, Tuesday, as it will be cloudy in the Kingdom of Saudi Arabia, as well as in the Emirates, while in Kuwait it will be hot and Bahrain is good, and to the details
Saudi Arabia
In its report on the weather for today, the National Center of Meteorology in the Kingdom of Saudi Arabia expected a partly cloudy sky along the western sector and the southern parts of the center of the Kingdom extending to the Najran region, while thunderstorms and rainy clouds are expected to be actively accompanied by surface winds that raise dust and dust on the heights of Jizan, Asir The courtyard extends to the heights of Makkah Al-Mukarramah.
The report indicated that the surface wind movement on the Red Sea will be northwesterly to northerly at a speed of 25-45 km/h, and the wave height will be from one to two meters up to two and a half meters on the southern part, and the state of the sea will be medium to wavy, while the movement of surface winds will be over The Arabian Gulf is northwesterly to northerly at a speed of 15-35 km/hour, and the wave height is from half a meter to one and a half meters, and the sea condition is light to medium waves.
UAE
The National Center of Meteorology expected the weather to be fair to partly cloudy and dusty at times, and clouds will appear in the east in the afternoon, with a decrease in temperatures, and humid at night and Wednesday morning with a chance of fog or light fog forming over some coastal and interior areas, especially the northern ones, and the winds are light to moderate in speed. Sometimes active during the day.
the two seas
The Meteorological Department of the Ministry of Transport and Communications stated that the weather expected today in the Kingdom of Bahrain will be good at first, turning into relatively hot, with rising dust in some areas during the day.
Northwesterly winds from 12 to 17 knots, reaching 20 to 25 knots at times during the day, but from 5 to 10 knots during the night.
Kuwait
The Meteorological Department in Kuwait said that the weather today, Monday, is hot, with northwesterly light to moderate winds, brisk at 15-45 km/h, with a chance of dust over exposed areas during the day.
As for the night, it will be hot to moderate, with light to moderate northwesterly winds, with a speed of 12-35 km/h, and the maximum temperature: 41 °C.
The news from the source