Guru "Zeus" sentenced to 18 years in prison in Gironde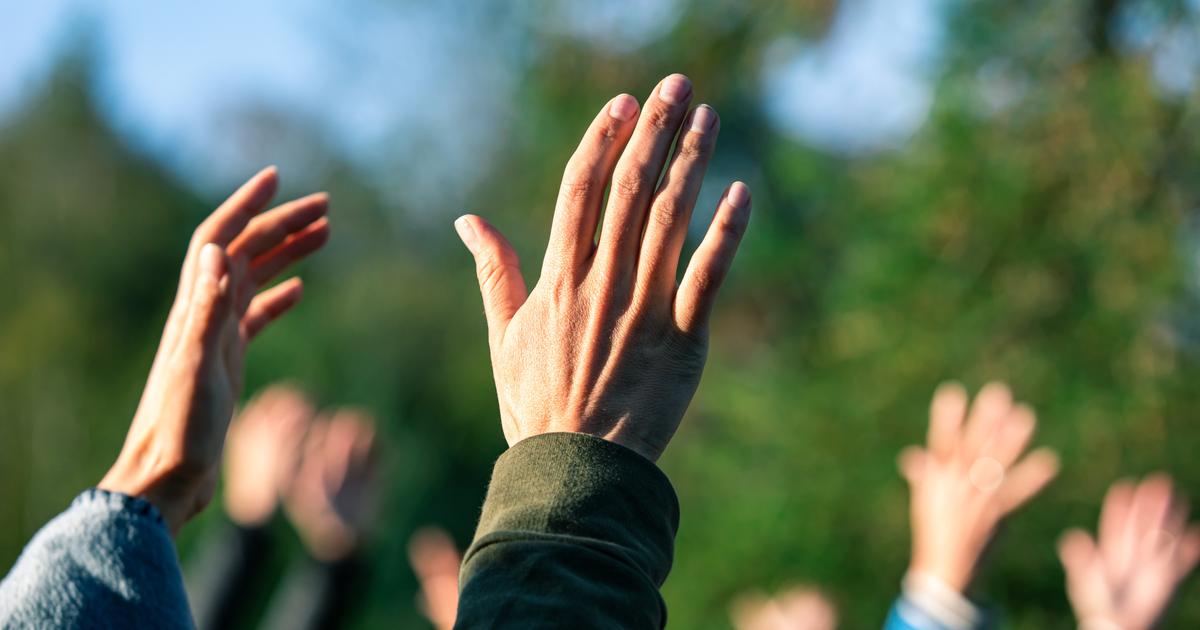 A former healer prosecuted for abuse of weakness and rape at the expense of five victims including his daughter, and who called himself "Zeus" within a micro-sect in the Arcachon basin, was sentenced on Friday to 18 years in prison. criminal imprisonment.
His sentence was accompanied by a 9-year security period. Judged since Monday, Claude Alonso, 81, reigned in his property in Gujan-Mestras (Gironde) over a small community of women, decked out with the names of Greek goddesses, whom he lodged in the outbuildings.
Read alsoMarlène Schiappa: "Sectarian excesses are once again a real priority"
In a mezzanine of the main house, the accused had recreated a shoddy temple to his glory, with throne, scepter, crystal ball and portraits in his likeness. Every evening, he preached the divine word between mythology, ufology and other esoteric beliefs. Before imposing on his followers "sex work", intended to give him an orgasm "parfaitto recharge it with energy andsave humanity».
During these bacchanals which could last all night, the followers of this micro-sect drank sweet wine mixed with Lexomil, a tranquilizer. They were also given a mixture of menstruation and Claude Alonso's own semen, according to the prosecution. In 2013, the report of a victim to Miviludes, the body for the fight against sectarian aberrations attached to the Ministry of the Interior, led to the indictment of this son of an oyster farmer, who had already been subject of an investigation at the end of the 90s for its activities near Libourne, closed without further action.
Read also"Crudivorists", 5G conspirators, "manliness" trainees: journey to the new frontiers of sects
In the case judged this week by the Gironde Assize Court, only his daughter and another victim had filed a complaint. Claude Alonso violated "psyche and body for more than 12 years», «stealing financial and intellectual resourcesof his victims by hisoverflowing imagination, put at the service of his narcissism and his megalomania", said Friday in his indictment the Advocate General Xavier Chavigné, who had requested a sentence of 18 years in prison.
In a wheelchair and his gaze hidden behind dark glasses, the octogenarian, who appeared free, categorically denied the facts, before wallowing in silence during the debates. "You want to make Claude Alonso an example of a sect guru (…) It's perverse manipulation, perhaps, but in no way rape!", pleaded the lawyer of the accused, who demanded his acquittal by arguing the"consent" the victims. "I'm facing a malicious plot", declared Claude Alonso for his part before the court retired to deliberate, comparing himself in a sibylline formula"to an ant among a herd of bison».
SEE ALSO – Who is Raël, the man at the origin of the sect which believes in the return of the extraterrestrials?