Haddad sells PT moderation at dinner with businessmen – 10/14/2021 – Market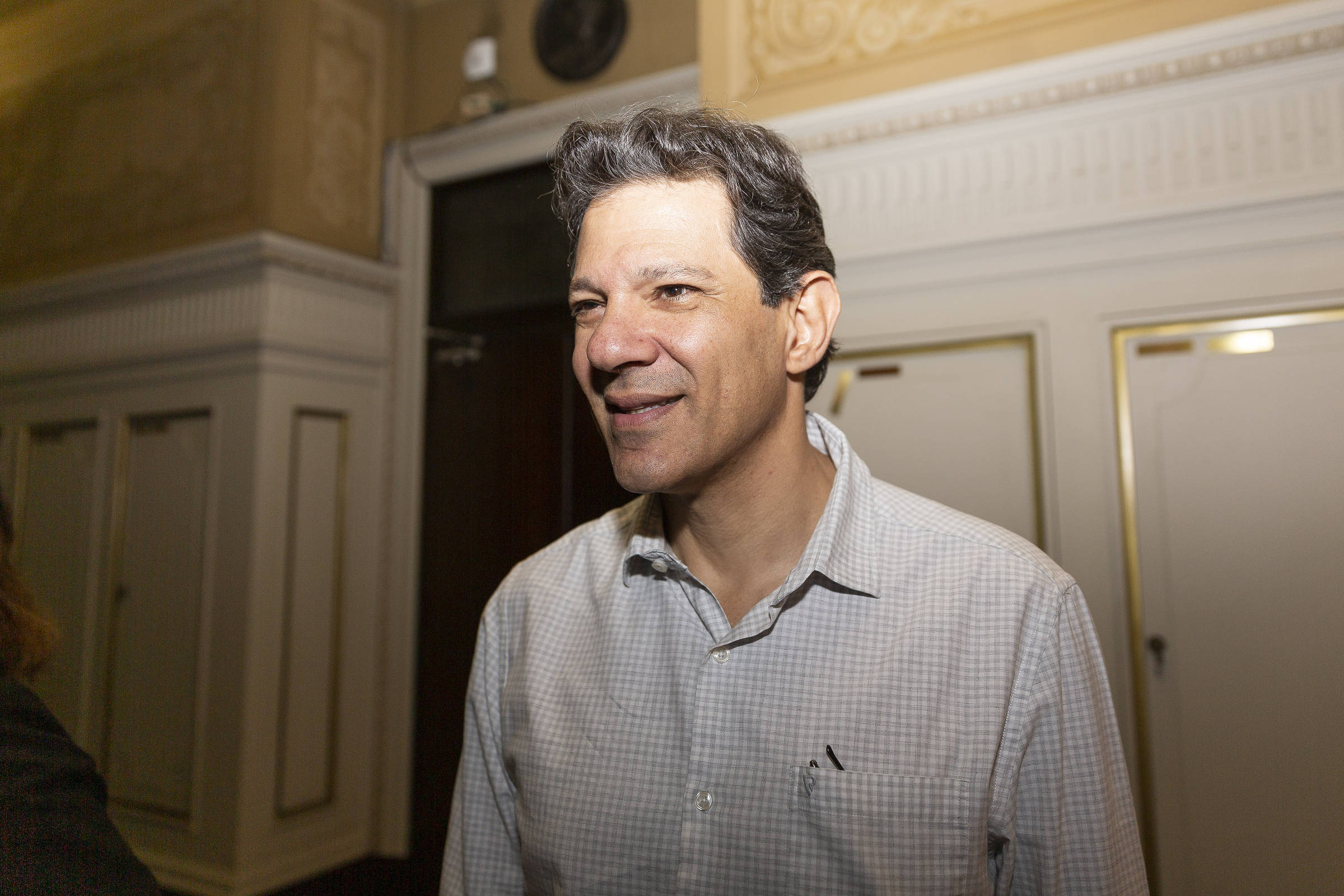 The former mayor of São Paulo Fernando Haddad insisted on pointing out the PT as a party without extremism, of center-left and of dialogue at a dinner with businessmen this Wednesday night (13).
In an event that brought together about 20 people, including representatives from the banking sector, the PT member defended moderation and confronted ideas defended by a large part of the private sector, such as the privatization of Eletrobras and the autonomy of the Central Bank.
Haddad attended the dinner at the home of businessman João Camargo, president of Esfera Brasil, an organization that promotes dialogue between the productive sector, the federal government and Congress. The event was reported by the newspaper O Globo.
Present were Jose Olympio Pereira, from Credit Suisse, Luis Henrique Guimarães, from Raízen, Nelson Kaufman, from Vivara, Nicola Calicchio, from Softbank, and Washington Cinel, from Gocil, which hosted dinners between the government and businessmen during the government's crisis. Jair Bolsonaro (no party).
Without delving into the party's proposals, Haddad said that the revenge of Luiz Inacio Lula da Silva (PT) will be to make a good government, and that he does not believe in the chance of a third way.
According to a participant at the meeting, the two points that most generated debate with the business community were the criticism of BC independence, which displeased some present, and the privatization of Eletrobras, of which Haddad said he was not convinced of the need. In the 2018 elections, he had made a commitment that he would not sell the company if he won the presidential race.
The former mayor also spoke about Petrobras' corruption, one of the main obstacles to Lula's candidacy for Planalto in 2022, and said he would put his hand in the fire for the honesty of former president Dilma Rousseff.
He pondered that the PT's government had mistakes, but that one of the successes was the resignation of Petrobras' board when accused of corruption. Haddad also downplayed Lula's role in the economic crisis during the PT administration.