He takes the attack "seriously"… Macron holds an extraordinary meeting after allegations of "Pegasus spying" on his phone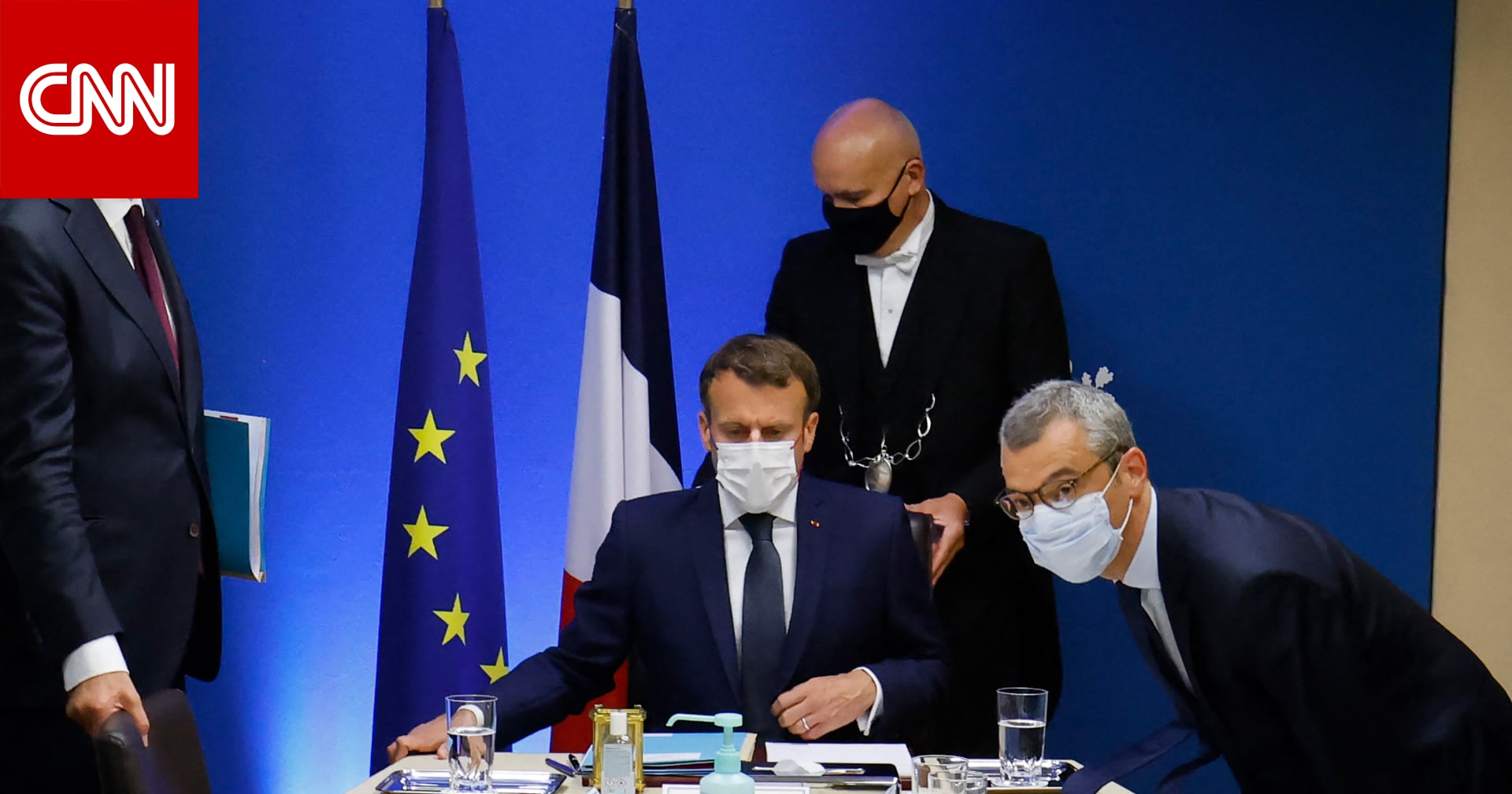 LONDON, UK (CNN)–French President Emmanuel Macron will hold a special defense meeting at the Elysee Palace in Paris Thursday morning, to discuss allegations of Pegasus spyware and the issue of cybersecurity in France.
The French president's spokesman, Gabriel Attal, told France International radio on Thursday that the president was taking "the situation very seriously."
Officials from around the world continue to respond to an investigation published Sunday by a consortium of media organizations that revealed that the smartphones of journalists, human rights activists, businessmen and others were targeted by "military spyware" licensed by an Israeli company to governments.
On Tuesday, the Paris public prosecutor announced that it had launched an investigation into 10 different alleged crimes related to the use of Pegasus software, including "fraudulent access, capture, cloning and data entry" and "violation of privacy".
"The investigations that have started are (at a) advanced stage," Atal said, adding that if the allegations made by journalists, most notably Radio France, were proven to be true, it would be "extremely dangerous".
According to the spokesperson, the investigation led by the journalist did not reveal whether "the targeted phones were completely infected if their data was deleted", and therefore this is something the French authorities are looking into.
Speaking to French television station TF1 on Wednesday, French Prime Minister Jean Castix said it would be "irresponsible" to comment further on the investigations until more details were confirmed.
Earlier in the week, Atal told French radio station France Info that "the French state did not participate in this system."
On Tuesday, the French newspaper Le Monde published an article claiming that the Moroccan government had added a phone number belonging to French President Emmanuel Macron to the list of potential targets of the Pegasus spyware program.
In his interview on Thursday, Atal dismissed allegations of a lack of necessary safeguards, noting that the president's phones are "regularly changed" and that all video conferences are held in designated venues via a secure platform.
Atal concluded that last year, the French government spent $118 million (€100 million) to "equip our hospitals and communities" that could also be a "victim of a cyber attack".