He was kind to people and demanding with words – 11/24/2022 – Daily life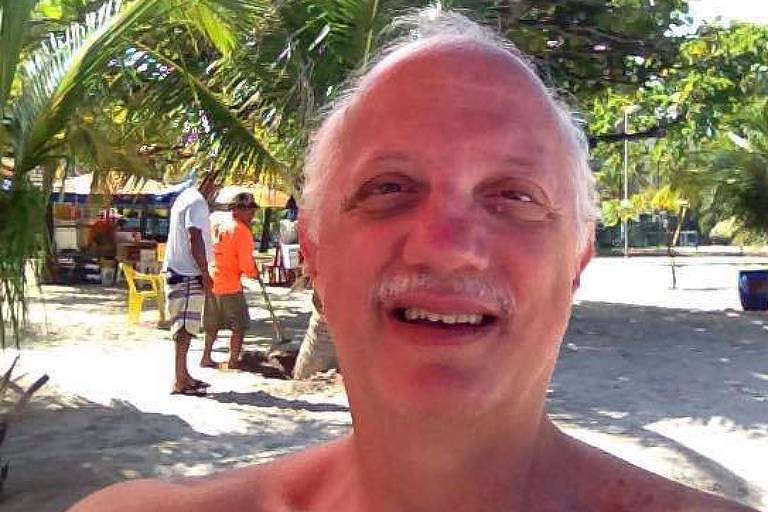 It was in Brasil Urgente, on TV Bandeirantes, that journalist Estevam Roitman earned the nickname of Vô. The affectionate way of calling him came from a former editor of the program, because of his white hair.
"He was one of the sweetest people we know. He was an exception. When he arrived at work, he greeted everyone: the women with a kiss and the men, with a handshake. He was cordial, kind, polite, good-humored and well with life", says the text editor at Brasil Urgente, Glauce Cruz, 42. The two worked together for 18 years.
On November 16, at the age of 66, Estevam Roitman succumbed to a heart attack at TV Cultura, while practicing the profession he loved: journalism.
Estevam worked for Brasil Urgente for around 20 years. There, he was a text editor. Judicious, detailed and impeccable in Portuguese — a kind of grammatical answering machine for colleagues.
Unemployed for almost three years, Estevam wanted a professional replacement. In mid-May 2022, TV Cultura hired him. "The day Estevam died was his first at Repórter Eco, one of his life's dreams", says Glauce.
A journalist graduated from Faculdades Objetivo —currently Unip (Universidade Paulista)—, in addition to Band, Estevam worked for TVs Manchete, Record and SBT and for the newspaper O Estado de S. Paulo. In radio, he saw Excelsior become CBN, and he also worked in Capital, according to his niece Renata Trief Roitman, 31.
Grandpa left many grandchildren orphans in journalism. He collected friends on and off the press circuit. Estevam was a cheerful and light person, nothing made him nervous. "The world could collapse in the newsroom and he kept calm", recalls Glauce.
For his brother, Valter Roitman, Estevam was a great companion. Even without a subject, the two talked every day. The strong bond with her cousin, Marcelo Zveibil, was fueled by affinity and common tastes, such as cars and electronic equipment, according to Renata.
Estevam was proud of his nieces Claudia and Renata, lawyer and journalist, respectively. "He was our companion on adventures. He was always ready to travel. He liked people, parties and conversation", says Renata.
Single, Estevam Roitman left a brother, nieces and many friends.
See death announcements
See mass announcements