Hezbollah: Saudi Arabia should apologize to the Lebanese… and Qardahi is honest, clear and did not make mistakes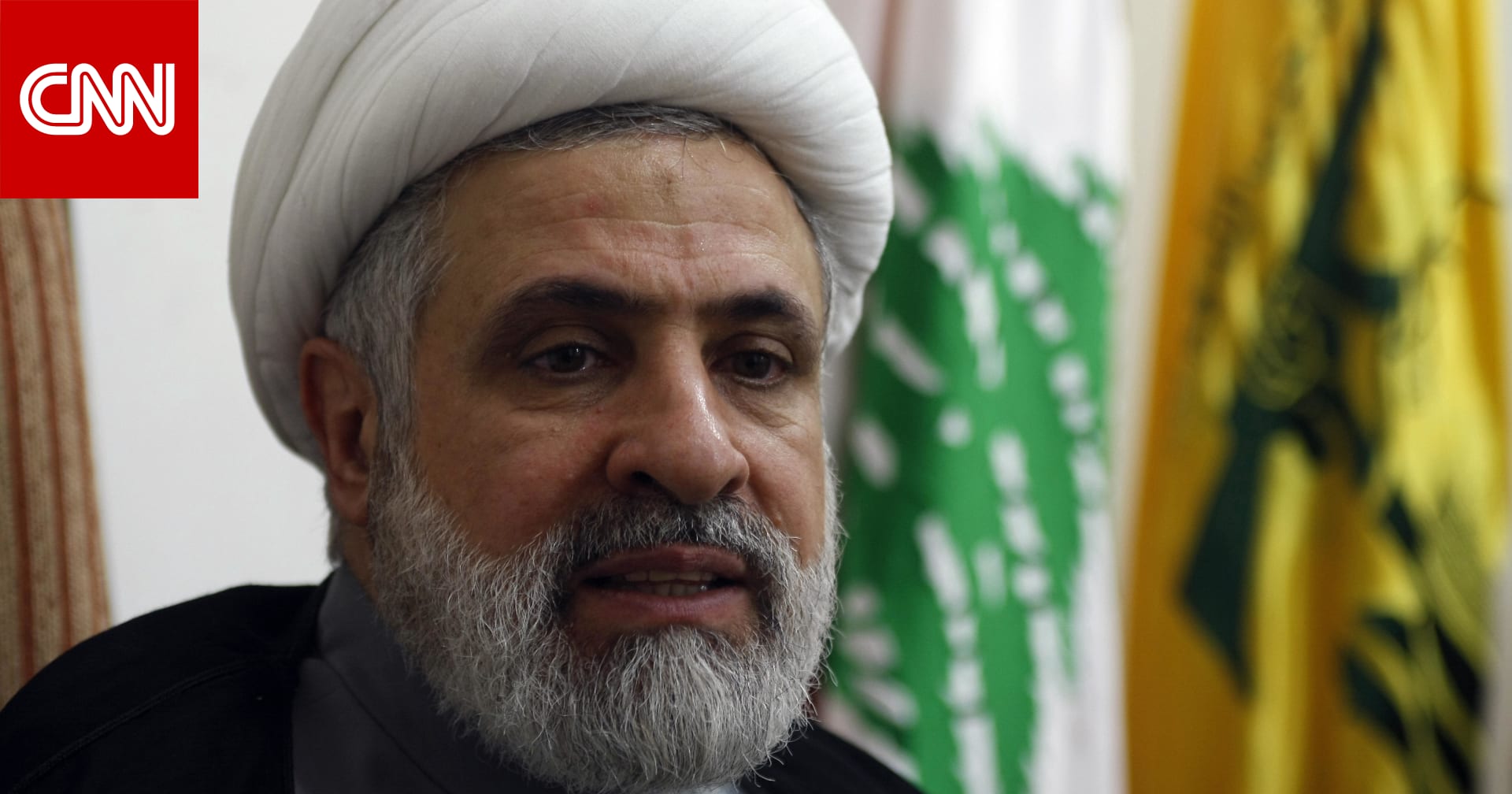 Dubai, United Arab Emirates (CNN) – Naim Qassem, Deputy Secretary-General of the Lebanese "Hezbollah" group considered, on Sunday, that the Kingdom of Saudi Arabia should apologize to the Lebanese and not vice versa in the crisis of the statements of Minister of Information George Qardahi, describing him as "honorable and clear". ', and considered that he had not made a mistake.
Qassem said: "The aggressor, who is Lebanon, is not required to concede, grovel and apologize. Rather, what is required of the aggressor, which is Saudi Arabia, is to back down and apologize to the Lebanese people, and this is a virtue if Saudi Arabia commits it." They are not satisfied with anything, and if you give them an effort, they will demand more," according to what was reported by Hezbollah's "Al-Manar" channel.
Qassem said that "Saudi Arabia has caused a problem for Lebanon, whose title is objecting to a statement by Minister of Information George Qardahi before he became a minister, in which he considered that what is happening in Yemen is an absurd war." And he who did not err, neither against the Kingdom nor against others, is an aggressive stance against Lebanon.
He added, "It was then clear, through the statements of the Saudi Foreign Minister, that the problem he has is Hezbollah, its presence in Lebanon and its ability in Lebanon, but they were confused how to enter the country with an attempt to attack, and there is no evidence or a direct problem with Hezbollah, so they chose the path of a normal declaration, but Because it was revealed to be a ridiculous and worthless claim, they had to explain that the problem was with Hezbollah."
Qassem expressed his support for normal relations with Saudi Arabia, "but with dignity," saying: "We have always had normal and normal relations with Saudi Arabia and with others, but with dignity, and we do not accept any relationship that has conditions or dictates, but rather a relationship between two independent countries."
He added: "This is Lebanon today if they do not know it, a strong, free, independent Lebanon that liberated its land, raised its head, and expelled Israel and the Takfiris." She is satisfied with the formation of the previous government by Prime Minister Saad Hariri, and therefore she is not satisfied with all this existing formation, because she has a prime minister she wanted in Lebanon, and he was unable to reach the presidency," according to what Al-Manar reported.