Home Secretary escapes assassination attempt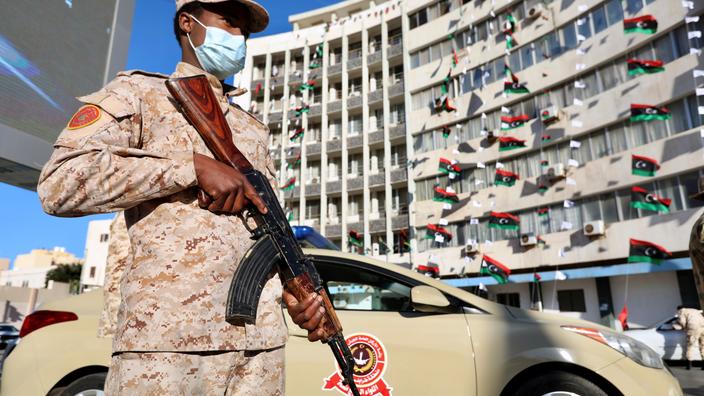 Powerful Libyan Interior Minister Fathi Bachagha escaped an assassination attempt on the highway near the capital Tripoli on Sunday.
Fathi Bachagha's convoy was the target of bullets fired from an armored car in Janzour, a dozen kilometers from Tripoli, it was added. "The police escort following the minister fired back. Two of the attackers were arrested, the third is in hospital. The minister is fine", According to the same source. Fathi Bachagha, a heavyweight in local politics, was returning from a routine visit to the headquarters of a new security unit which reports to his ministry, according to the same source. Fathi Bachagha was appointed in 2018 Minister of the Interior of the Government of National Unity (GNA), recognized by the UN and based in Tripoli.
Power struggles
This 58-year-old cacique who has made the fight against corruption his hobbyhorse was strongly expected to occupy the post of interim Prime Minister, finally returned in early February to Abdel Hamid Dbeibah, as part of a process sponsored by the UN.
Ten years after the NATO-backed uprising that overthrew Muammar Gaddafi's regime in 2011, Libya is still undermined by power struggles, divided between two rival authorities, against a backdrop of foreign implications. On October 23, the two rival parties signed a permanent ceasefire agreement with "immediate effect", after five days of discussions in Geneva under the aegis of the UN. On February 5, engineer and businessman Abdel Hamid Dbeibah was appointed interim prime minister, alongside a three-member transitional presidential council, to ensure the transition pending national elections in December 2021 .