Hospitals and doctors record suicide attempts and self-harm in children and adolescents – 09/19/2021 – Balance and Health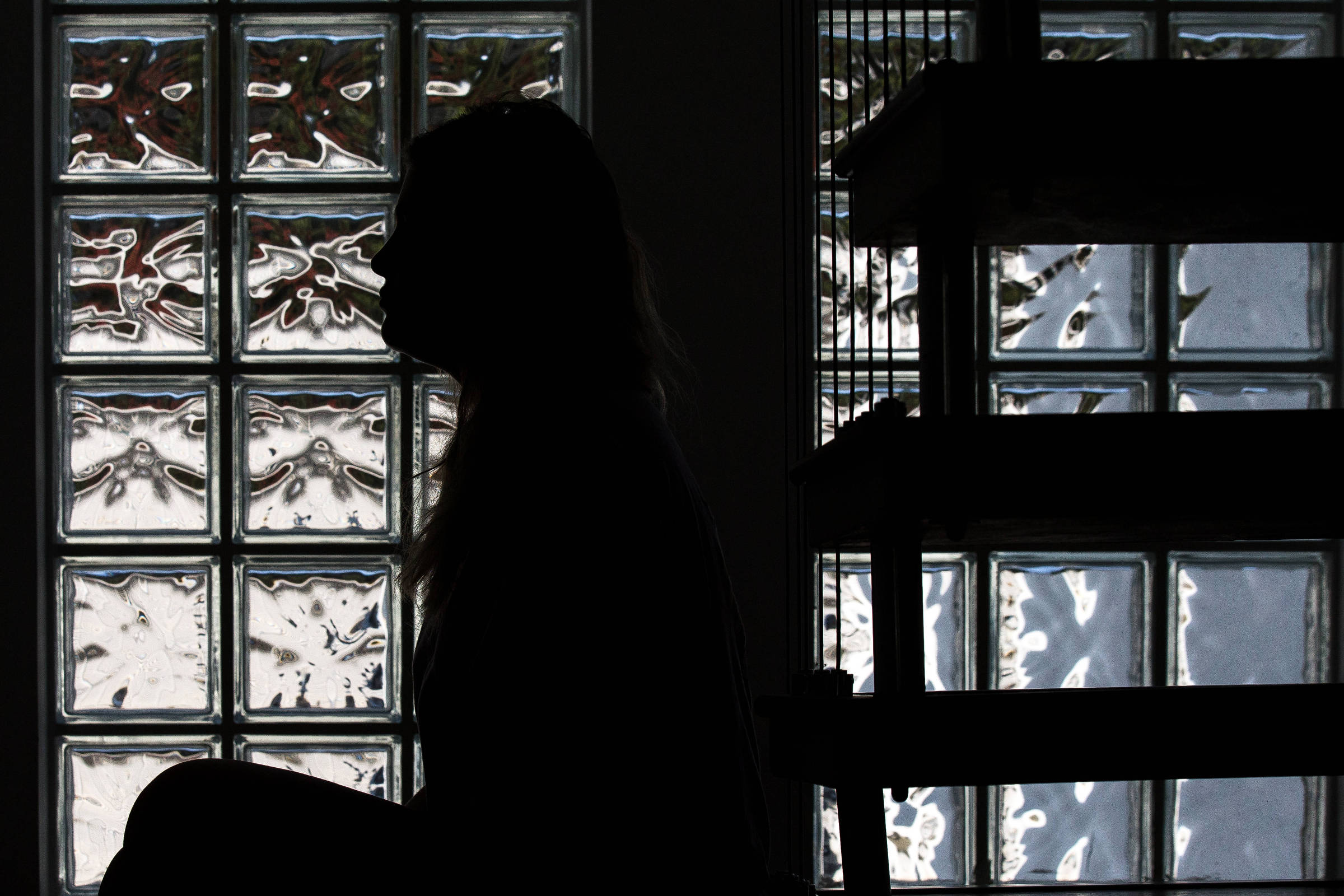 Student I., 17, has been in home care for a month and a half, after a series of self-mutilations. The wounds, hidden under the clothes, went unnoticed by the family for some time until the father discovered them in early May, when he suddenly entered his daughter's room.
"The loneliness of the quarantine moved me. I think the fact that we spend a lot of time indoors, not seeing people, friends, has had a lot of influence. But there's a lot of mine too, like low self-esteem, acceptance of my sexuality", she says.
The girl reports that in the months that preceded the episodes of self-mutilation, she was already feeling depressed. "I just wanted to lie down all day, not taking a shower, not wanting to study or even to eat. I didn't see any more sense in anything."
Currently, I. is accompanied by a psychiatrist, taking anxiolytics and antidepressants and undergoing therapy. "In the beginning, I thought it was no use, I didn't see any change. Now I feel better. Talking about it also helps me, I realized that a lot of people care about me."
Economist Renata, 52, mother of I., says that when she discovered her daughter's self-harms, she felt guilty and desperate about the situation. "I asked myself: 'How did I not notice this before? Where was I?'
Until getting the psychiatric treatment right, there were weeks of anguish. "I had to hide all sharp objects, stilettos, compasses, razor blades. There came a time when she started breaking glasses to cut herself. It was nerve-racking. I didn't sleep anymore. I spent 24 hours keeping an eye on her."
Cases similar to those of I. became frequent in pediatric hospitals and children's psychiatrists' offices. Behind most of these stories are symptoms of depression and anxiety.
A study by USP, not yet published, which followed the routine of 6,000 Brazilian children and adolescents during the first year of the pandemic through an online panel, found that 36% of them showed signs of depression and anxiety.
In other countries, such as the USA and the United Kingdom, surveys that used a similar methodology identified, during the pandemic, a prevalence of depressive symptoms of 25% in this population.
Data from the scientific literature indicate that about 20% of young people have at least one depressive episode by the end of adolescence.
According to psychiatrist Guilherme Polanczyk, head of the inpatient unit of the Psychiatry Service for Children and Adolescents at the Institute of Psychiatry (IPq) of the Hospital das Clínicas in São Paulo, there are currently many requests from all over the country for psychiatric hospitalization in these age groups . The HC has only nine beds for this audience, which are always occupied.
"There are many situations of self-injury and suicide attempts that appear in the hospital and in the office. It is difficult to know whether these situations would not arise independently of the pandemic. But data from the USA already show that, in this period, there was a relative increase in the demand for emergency services for these issues", he explains.
According to Polanczyk, the consequences of the health crisis on children and adolescents are quite varied. They depend on several factors, such as the individual's characteristics, family situations, socioeconomic conditions and the support received.
"We had children who made their psychopathologies much worse due to isolation. For many, the pandemic also meant the death of the father, the mother, or their unemployment. But for others it also meant taking the stress out of the social contact that many children and teenagers feel."
Psychiatrist Rodrigo Ramos observes that many young people with recent episodes of self-harm or suicidal ideation and attempts have already had previous signs and that they have now come to light.
"The pandemic was a kind of magnifying glass. She took the anxieties and increased them a lot. There are children who already suffered from a disorganized family structure, from bullying, cyberbullying."
In a week, he says he has seen three new cases of psychiatric disorders: an 11-year-old girl with anorexia, an 11-year-old boy with suicidal ideation, and a 17-year-old girl with self-mutilation. Before the pandemic, there were three new cases a month.
At Hospital Pequeno Príncipe, in Curitiba (PR), the largest pediatric institution that serves the SUS in Brazil, from January to August this year, 21 cases of suicide attempts and self-harm were reported among children of adolescents aged 10 to 16 years.
The number represents an increase of 75% above that registered in the same period last year, when there were 12. Most cases this year (18 of them) refer to girls.
The situation led to a review of protocols and changes in the hospital rooms, such as the removal of sharp objects (forks, knives and glass cups) from the reach of these young people. Even the shower stall in the bathroom was removed after a teenager, recovering from a suicide attempt, tried again using this device.
According to Rosane Moura Brasil, coordinator of social services at Pequeno Príncipe, in common most of these young people have a history of depression and a feeling of abandonment by their parents.
"When happens [a tentativa de suicídio], the parents say: 'I don't understand why you did something like that. He/she has it all'. It has all the material, but it doesn't have what sustains it emotionally. Ninety percent of them don't want to end their own lives, they want to end their pain", he says.
These cases of ideation and suicide attempts and self-injuries are not always linked to psychiatric disorders, such as depression, in the opinion of psychologist Daniela Carla Prestes, also from Pequeno Príncipe. "But there is always a situation of intense suffering, which is not legitimized because common sense is still that children do not suffer."
For her, there is a lot of isolation within the families and little communication, which makes many of these children and teenagers unable to symbolize with words what they are feeling. The way, for some, ends up being to express this suffering in the body, through self-mutilations.
"We observed many saddened, self-absorbed teenagers with feelings of impotence, uselessness, low self-esteem, doubts and conflicts about sexuality. At this moment, when social isolation was required, these feelings ended up being heightened", says the psychologist.
Pequeno Príncipe has outpatient psychological care after hospital discharge. "Often it's not just patient. The situation involves the whole family, the father, the mother, the brother."
Family conflicts were also exacerbated with the parents' home office, according to psychiatrist Rodrigo Ramos. "If before there was an omission, now it's multiplied by two. The parents are right next door, but they are so overwhelmed with their work that they don't pay any attention to that child or teenager."
In the SUS, 28,542 cases of self-harm involving children and adolescents between 10 and 19 years old were reported until September last year. Although partial, the data indicate a decrease compared to 2019 (41,373)
But, according to physician Fátima Marinho, senior researcher at Vital Strategies, this does not necessarily mean a reduction in the incidence of such violence, but rather a drop in demand for health services during the pandemic. There are also issues related to reporting these cases.
For example, current notification forms do not allow distinguishing suicide attempts from other self-inflicted injuries. There is a specific field where the nature of this self-mutilation must be specified, but in one third of cases this field is blank.
"In all, half of the self-harm records do not contain a description that allows us to discern the intentionality of the self-harm," she says.