How to recycle a garbage boy without its toxicity causing damage to the planet – 09/20/2021 – Manuela Cantuária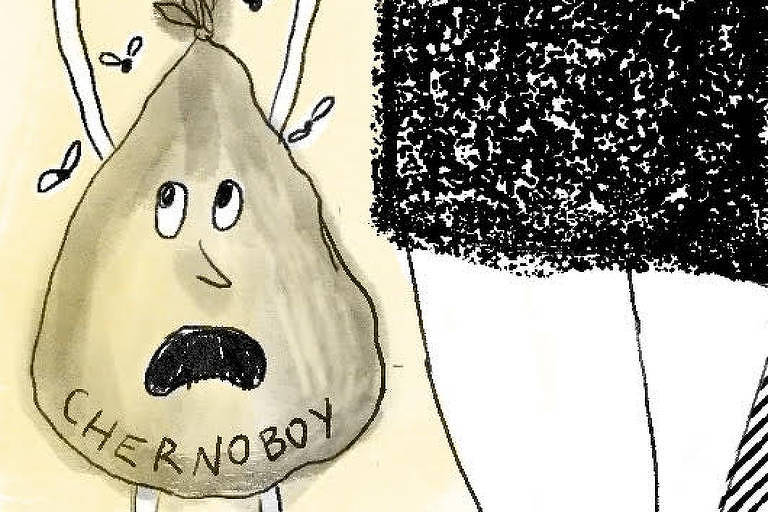 Unfortunately, we still live in a society in which many women want a more sustainable life, but have a hard time disposing of the junk boy. If you don't know how to get rid of your rubble, don't worry. Call now and request a non-selective collection.
First, our waste pickers will screen to assess the toxicity of the material, as not all waste is recyclable. If the presence of radioactivity is detected, it means we're dealing with a chernoboy, which is basically the wet gremlin version of the garbage boy and a problem that doesn't resolve even if he's buried. In this case, the risk of contamination is very high and we do not want to expose our employees, but we can indicate specialized partner companies that have all the apparatus to isolate them, offering less damage to our planet.
We also do not work with waste with an Aquarius sign or twins in its composition, as the procedure is complex, unprofitable, and the result is uglier than those crafts made from Nespresso capsules by a five-year-old child.
In this case, we recommend a sign-changing ritual in the interior of São Paulo, which includes the ingestion of three PET bottles filled with ayahuasca while smeared with honey and tied to a tree in the dense forest for three days.
After that, just contact us with the new birth chart in hand.
When there is the possibility of reuse, its disposal will be immediately transported to our recycling plant, where we have the advanced technology necessary to deconstruct a raw material solidified by a patriarchal system. Our company knows that changing a junk boy is not an easy task. Many, if not most, if not all women have tried and failed. But we accepted the challenge.
The first step is to separate excess self-esteem, an extremely harmful component to human beings. The procedure consists of several steps that include therapy, forced housework, more therapy, hypnosis, among others.
The aim is that, at the end of this long process, they can be of some use to society, being transformed into paperweights, garden sprites, crochet clothes for clay filters, alarm lanterns and flamingo buoys.
Don't waste your time and your collagen anymore, hire our services now and get a personalized mug, also made of recyclable material (in this case, my ex-husband). Your lack of discretion is our business.
LINK PRESENT: Did you like this text? Subscriber can release five free hits of any link per day. Just click on the blue F below.