Hurricane Rick hits Acapulco on the Pacific coast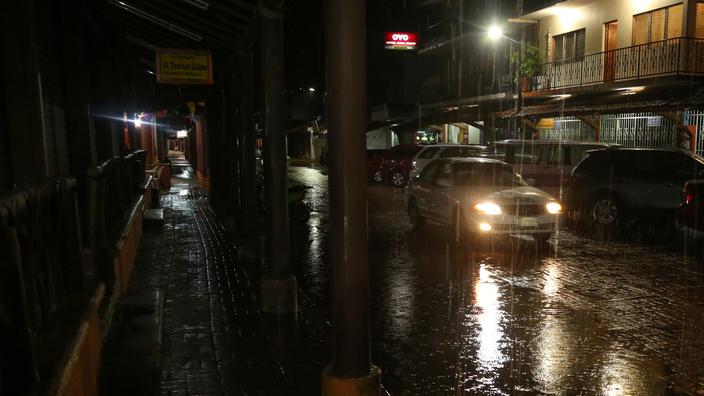 Hurricane Rick hit the area around Acapulco on the Pacific coast in eastern Mexico on Monday, with an intensity of 2 out of 5 on the Saffir-Simpson scale which measures the strength of tropical cyclones, the Center reported. National Hurricane (NHC) in the United States. The hurricane caused flooding, falling trees and evacuations in the states of Michoacan and Guerrero, according to the Mexican press. Schools have been closed in the famous seaside resort of Acapulco.
Read alsoHurricane Pamela made landfall in Mexico
At 12:00 GMT (07:00 local), Rick made landfall in Michoacan state with winds reaching 165 km / hour, moving north at a rate of 13 km / hour, according to the NHC. "Rick's rapid weakening is predictable as he goes deeper into the landAdds the NHC. The hurricane is then due to dissipate in this mountainous region on Monday evening or Tuesday. The states of Guerrero, Michoacán and Colima remain on alert, awaiting torrential rains, intense wind gusts, and above-average waves.
Read alsoUnited States: increase in jobless claims, catching up after Hurricane Ida
Exposed to all winds, Mexico regularly experiences tropical cyclones on its Atlantic / Caribbean coast, and its Pacific coast. Hurricane Grace killed 11 people in the state of Veracruz (east) and Puebla (center) in August. On October 13, Pamela made landfall in the state of Sinaloa (northwest) causing only minor damage.
SEE AS ​​WELL – This floating robot films raging waves from inside a hurricane