"I knew everyone by last name": students remember the deceased TV presenter Mikhail Zelensky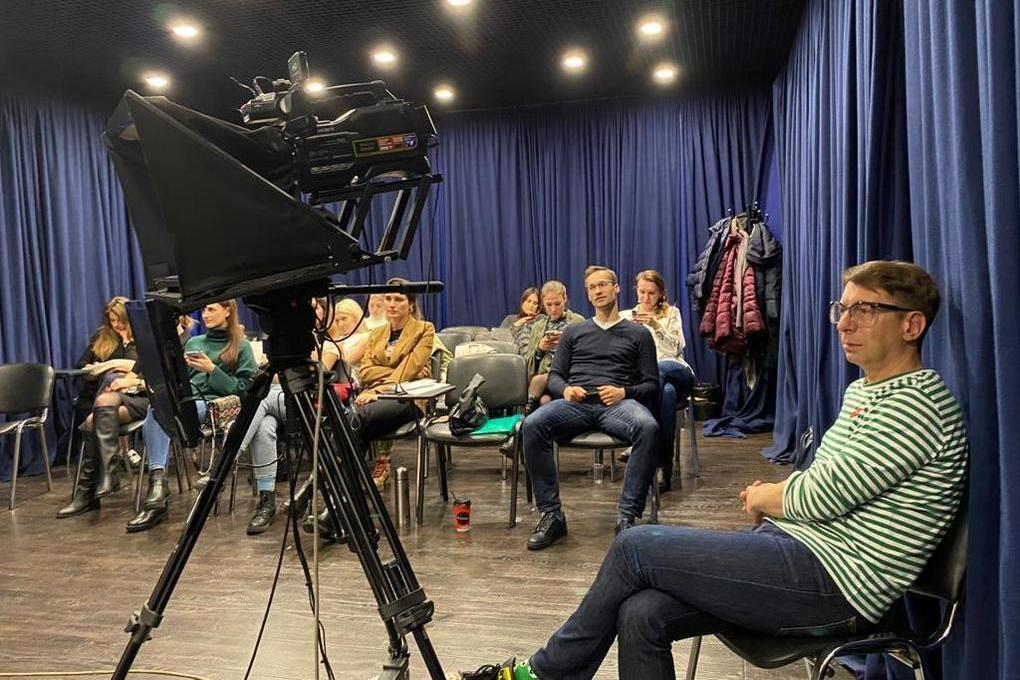 The TV journalist was an excellent teacher
In the Dominican Republic, a well-known Russian journalist and TV presenter Mikhail Zelensky suddenly died. The cause of death of the news star was a stroke. Colleagues of Mikhail Zelensky spoke about the off-screen presenter: an excellent teacher, a bright and charismatic teacher. At the end of last year, the journalist worked actively, taught at the institute, led several projects, but did not complain about his health.
"We were not friends," says Denis Gorshkov, an acquaintance of the host. – We were colleagues. Sometimes they crossed paths. Communicated. They came up with something. We dreamed of working. Misha was one of those people, having talked with whom once, you remember for a lifetime. Open-minded, knowledgeable, passionate, no foulbrood. You are drawn to such people. I want to communicate with them and not only at work. Go to concerts, drink, make friends. There are few of them. He was like that. "
Zelensky's student, in a conversation with MK, noted that the presenter had an amazing gift as a teacher.
– Mikhail taught at the Ostankino Higher School of Film and Television. I was his student, I graduated in November last year. In November we recorded the last demo with him. Two months ago … It's hard to believe that he is not. Mikhail was always in a good mood, he always wanted to go to classes. Because it is very important that you have contact with the teacher, one wave. Mikhail always wanted to wait with pleasure. He entered the classroom, threw open the door, flew in like the wind! The students knew that if he taught the subject, it would be one hundred percent productive and interesting.
Zelensky's on-screen image, restrained and tactful, does not coincide with reality. He was his own with the students, he knew what words to choose for anyone. We had a lot of TV proficiency teachers, only two people could be chosen. Our group unanimously chose Mikhail as the teacher who will write the demo with them.
— Did Mikhail have many projects?
– Yes, he worked very hard before the New Year. In November and December, the work was non-stop.
Zelensky's colleague, TV presenter Dmitry Chernov, noted that Mikhail remained humane in any conditions.
— We worked with Misha together in the same company. We went on business trips together, conducted master classes for journalists. I think that Misha — that rare case when a very bright person worked on television.
Everyone who knew him, who communicated with him, note his amazing kindness, openness and inner glow. I cannot pronounce the verb "was" in relation to him. It's still hard for me to believe, I don't fit in my head that Misha is no longer there. They say that no one is irreplaceable, but Misha was irreplaceable. "
Read the material "The details of Mikhail Zelensky's deadly trip to the Dominican Republic are revealed."
TV presenter Mikhail Zelensky died in the Dominican Republic: latest photos
See the related photo gallery
Newspaper headline:
Death between the ethers