In Belgium, the Flemish nationalist leader "dreams" of a union with the Netherlands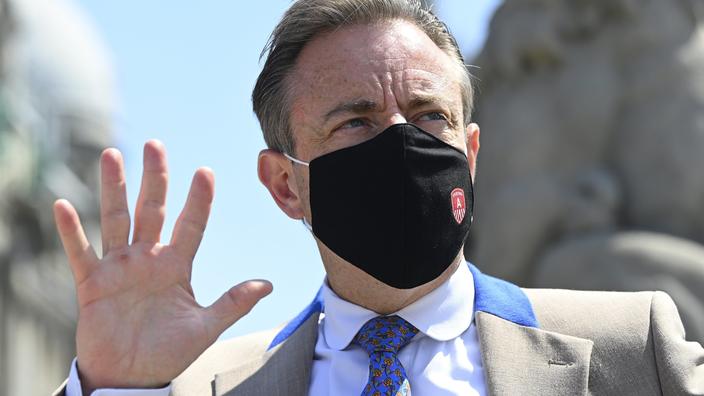 The leader of the Flemish nationalist party N-VA, Bart De Wever, expressed his "dreamTo see his Belgian region, Flanders, one day reunited with the neighbors of the Netherlands, also Dutch-speaking. Declared opponent of the Belgian monarchy, Bart De Wever made these remarks Tuesday evening July 20 on the eve of the national holiday.
Read also :Belgium: the federal government put to the test of undocumented migrants
«I have never given up on this dream (…) that all Dutch speakers one day relive again within a single whole, the Netherlands in the South and in the North», Said to the Dutch-speaking channel Kanaal Z the one who is also mayor of Antwerp (north), the largest city in Belgium. "If I could die as a South Dutchman then I would die happier than as a Belgian"Added Bart De Wever, while admitting that the Flemish population was"not mentally readyFor such reunification. "Maybe it will become a reality the day after tomorrow", he said.
One of the "most powerful economies in the world"
The N-VA (Nieuw-Vlaamse Alliantie, or Alliance néo-flamande in French), currently in opposition at the national level, advocates a "independent republic of Flanders»As stipulated in the first article of its statutes. This separatist and conservative party is the most powerful in the Dutch-speaking north of Belgium, with a group of 24 deputies in the Chamber, against 18 for Vlaams Belang (VB, far right). But polls regularly show it relegated to second place behind the VB, with a view to the next elections in 2024.
Familiar with provocative statements with regard to the south of the country and particularly the left-wing parties of French-speaking Belgium, Bart De Wever also believes that bringing Flanders and the Netherlands together would create "one of the most powerful economies in the world». «Economically, the port of Antwerp and Rotterdam could merge to become THE economic gateway to northwestern Europe, that would be great", He argued.
Read also :Belgium collects this Tuesday in tribute to the victims of the floods
July 21 is the national holiday in Belgium, in reference to the enthronement of Leopold I in 1831, considered the birth certificate of this parliamentary monarchy. But the country had already existed for a few months since the adoption of the Constitution which followed the proclamation in October 1830 of independence from the Kingdom of the Netherlands. The ceremonies of July 21 are generally shunned by Flemish nationalists. The head of the Flemish government Jan Jambon (N-VA) was on Wednesday the only absent in the official gallery of all the presidents of the executives of the federated entities (regions and communities).