In Bordeaux, "it's as if there were no more viruses until 11 pm"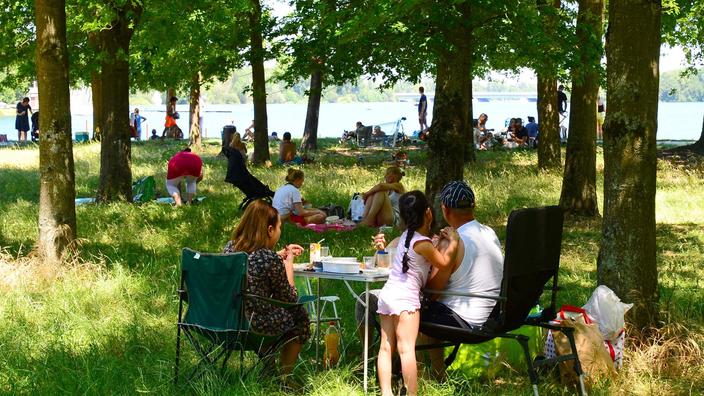 The Prime Minister's announcements comfort the townspeople, who were finding it increasingly difficult to comply with sanitary measures.
In Bordeaux
The terraces of downtown Bordeaux have always been full since the return to full gauge on June 9 and the extension of the curfew to 11 p.m. A few minutes before this deadline, the tables and chairs of the bars and restaurants are put away, the umbrellas folded up and the customers more or less in a hurry to go home. "I try not to come home more than half an hour after the curfew", assures Agathe, a 21-year-old student, seated at the Place de la Victoire table with three friends. Either way, she "Don't respect too much" instructions from the second confinement. "Since we have the right to go out, we say to ourselves that there is less risk compared to covid", continues Elfi, at the same table, "It is as if there were no more viruses until 11 pm".
The surprise speech by Prime Minister Jean Castex, who announced the end of the obligation to wear a mask outdoors on Thursday and the end of the curfew at 11 p.m. on Sunday comfort the inhabitants of
This article is for subscribers only. You have 71% left to discover.
To cultivate one's freedom is to cultivate one's curiosity.
Continue reading your article for € 1 the first month
Already subscribed? Log in