In Corsica, Éric Dupond-Moretti dodges all sensitive subjects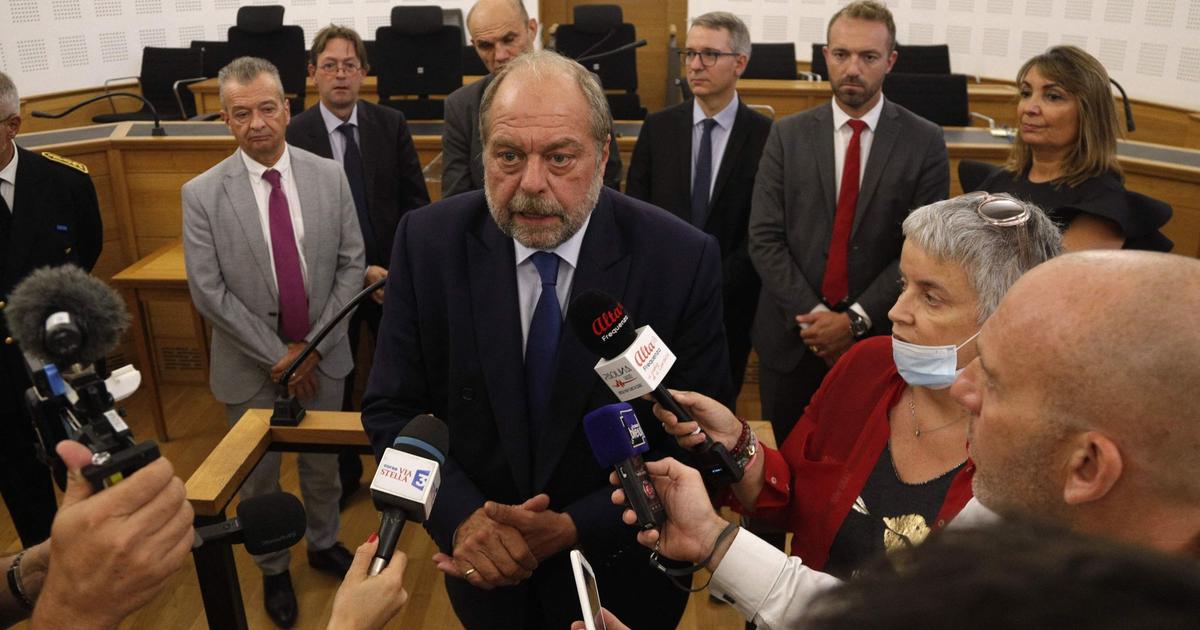 REPORT – The former lawyer of Yvan Colonna, who attended the installation of Hélène Davo at the Bastia Court of Appeal, exasperated the Corsican nationalists.
Bastia
Release of political prisoners, violence in the street in connection with the death of Yvan Colonna, "political" appointment to the Bastia Court of Appeal of a former justice adviser to Emmanuel Macron, organized crime… So many subjects on which Éric Dupond-Moretti, the Minister of Justice visiting the island on Thursday and Friday, kicked into touch.
For his first visit to Corsica under his ministerial cap, the former lawyer took refuge behind a well-rehearsed argument to circumvent sensitive issues. He arrived the day after clashes between independence activists and the police in front of the Haute-Corse prefecture, in Bastia, six months to the day after the death of Yvan Colonna. A subject on which the minister did not react. Not a word either about the assassination, the day before his arrival, of a man stuck in organized crime.
A "totally incomprehensible" visit
While discussions on the island's autonomy continue in Paris, the nationalist group Femu a Corsica, majority in…