In England, Boris Johnson paves the way for a return to normal at the end of June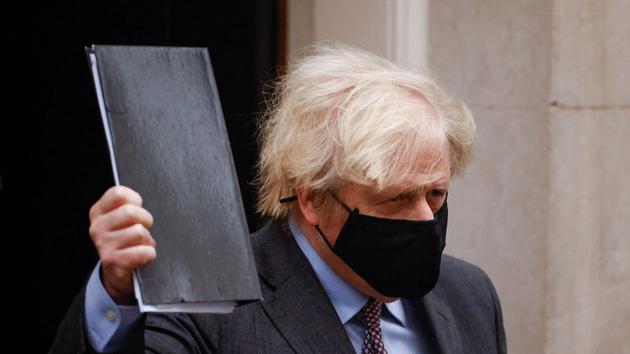 The Prime Minister presented a plan on Monday to ease containment in stages from March 8.
A cautious step out. Boris Johnson unveiled his roadmap on Monday to release the confinement in force in England since January 5. The lifting of the constraints will begin on March 8, with a possible return to normal at the end of June. A strategy that wants "prudent" to be "irreversible", a "One-way road to freedom".
"We cannot persist indefinitely with restrictions that weaken our economy, our mental and physical well-being," the prime minister told parliamentarians, presenting a four-step plan for England. A period of five weeks will separate each stage, to ensure that the epidemic does not flare up again. Each time, the green light will only be given if the "Scientific elements" – as the effectiveness of anti-Covid vaccines and the decline in hospitalizations – allow it.
"A one-way road to freedom"
The deconfinement will begin with the reopening of schools on March 8, a stated priority of the government. On the second
This article is for subscribers only. You have 78% left to discover.
Subscribe: 1 € the first month
Can be canceled at any time
Already subscribed? Log in