In France, shooting rooms on the way to sustainability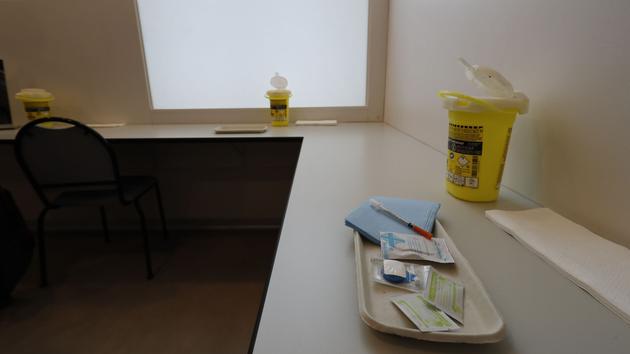 STORY – In a report, two deputies advocate maintaining the legal system authorizing these sites.
While the Prime Minister, Jean Castex, on Wednesday gave the green light to Anne Hidalgo, mayor of Paris, to develop new reception sites for crack users, here are two deputies – from the majority and the opposition – They also agree on the merits of lower risk consumption rooms (SCMR) for drug addicts.
Charged with a flash mission on the issue in view of the social security financing bill (PLFSS), LREM deputies Caroline Janvier and LR Stéphane Viry consider that the legal mechanism authorizing SCMR "Must be maintained, and that it is relevant to take care of crack users". And "Person in committee (social affairs of the Assembly, Editor's note) did not object to our point of view ", they point out.
Read also"We do not want to become the new Stalingrad": the Parisians of the 20th arrondissement fear the opening of a new shooting room
The subject is causing strong tensions in the north-east of Paris, where Anne Hidalgo has proposed, without consultation with the residents, four new sites, in order to get crack users out. "from the street
This article is for subscribers only. You have 70% left to discover.
To cultivate your freedom is to cultivate your curiosity.
Subscription without obligation
Already subscribed? Log in