In Italy, the union of the rights marching towards power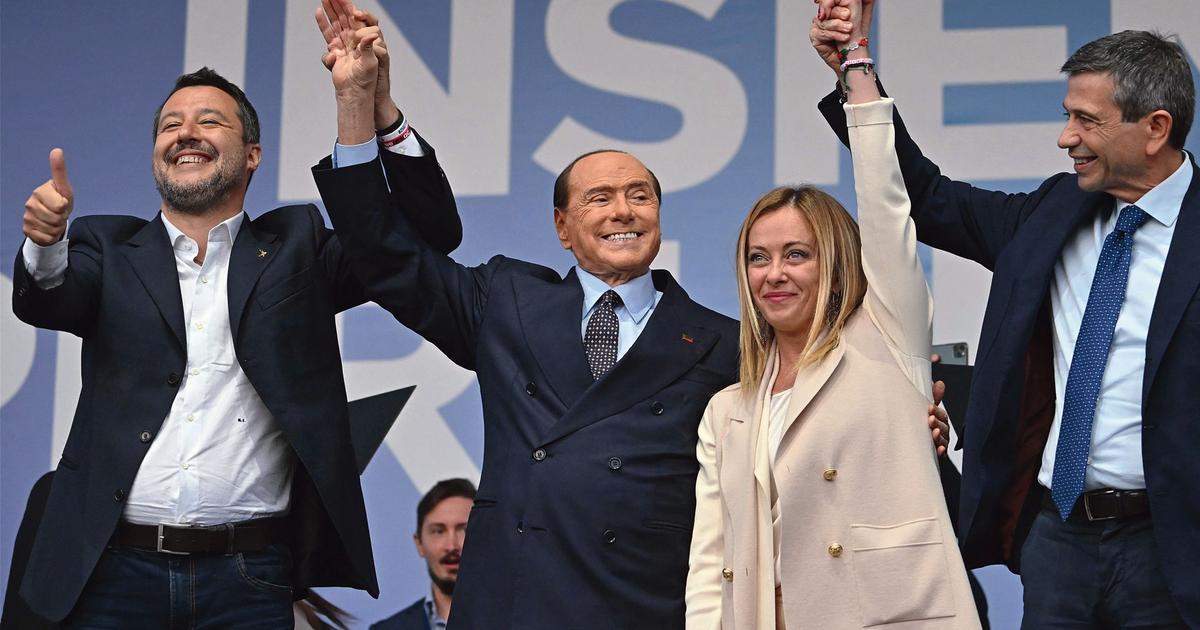 DECRYPTION – The polls predict a landslide victory for the coalition associating the nationalist and post-fascist parties with the classic right.
Rome
While the Italians go to the polls on September 25 to elect their 400 deputies and 200 senators by a single ballot, for several weeks, the scenario seems written. A landslide victory for the right-wing coalition is announced, led by the post-fascist, conservative and nationalist right of Fratelli d'Italia (FdI). The left having failed to build an alliance, the prognosis is almost certain, even if the extent of the victory remains to be confirmed.
Whether the left like it or not, our government will last five years

Giorgia Meloni, leader of the Brothers of Italy
«The right will most likely have an absolute majority in both chambersprognostic Roberto d'Alimonte, political scientist at Luiss University. After ten years of a fragmented Parliament, Italy should thus find a real majority which, if the coalition was maintained, could ensure stability: "Whether the left like it or not, our government will last five years"promised with triumphant arrogance Giorgia Meloni to her fans who came to Piazza del Popolo in Rome for her closing meeting. It's the big comeback…