In Menton, French and Italian police officers form a joint brigade against irregular immigrants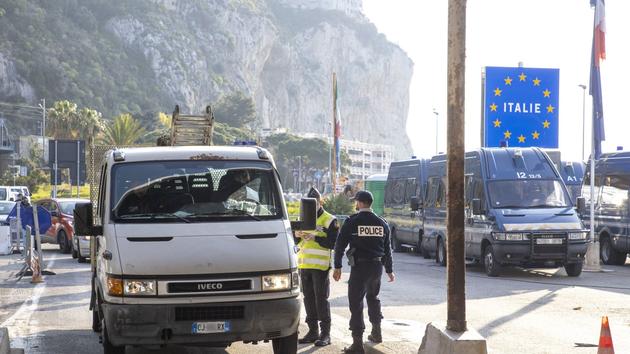 REPORT – Cooperation has been set up with Italy to better curb this phenomenon and dismantle the smuggling networks.
"Pedestrians. Be careful." Arriving in Menton by the motorway, the tone is set. A light panel alerts drivers to the possible presence of irregular immigrants who seek to reach France from Italy by taking this dangerous path where some of them have already perished. In an attempt to put an end to the migratory pressure which has hardly ceased here since the Arab Spring in 2011, France and Italy created last December a mixed brigade made up of police officers on the borders of the two countries. After an experimental phase, the time has come for a first assessment. Fernand Gontier, central director of the border police (PAF), and his transalpine counterpart, Massimo Bontempi, were in Menton on Wednesday, in the premises of this brigade installed on the French side, near the border, to draw the first lessons from the experience.
Read alsoIllegals: the borders have been locked with Italy and Spain
The two police officers spoke of very "Promising". To the credit of ten officials
This article is for subscribers only. You have 74% left to discover.
To cultivate your freedom is to cultivate your curiosity.
Subscription without obligation
Already subscribed? Log in