In Ryazan, a garbage truck got stuck due to snow.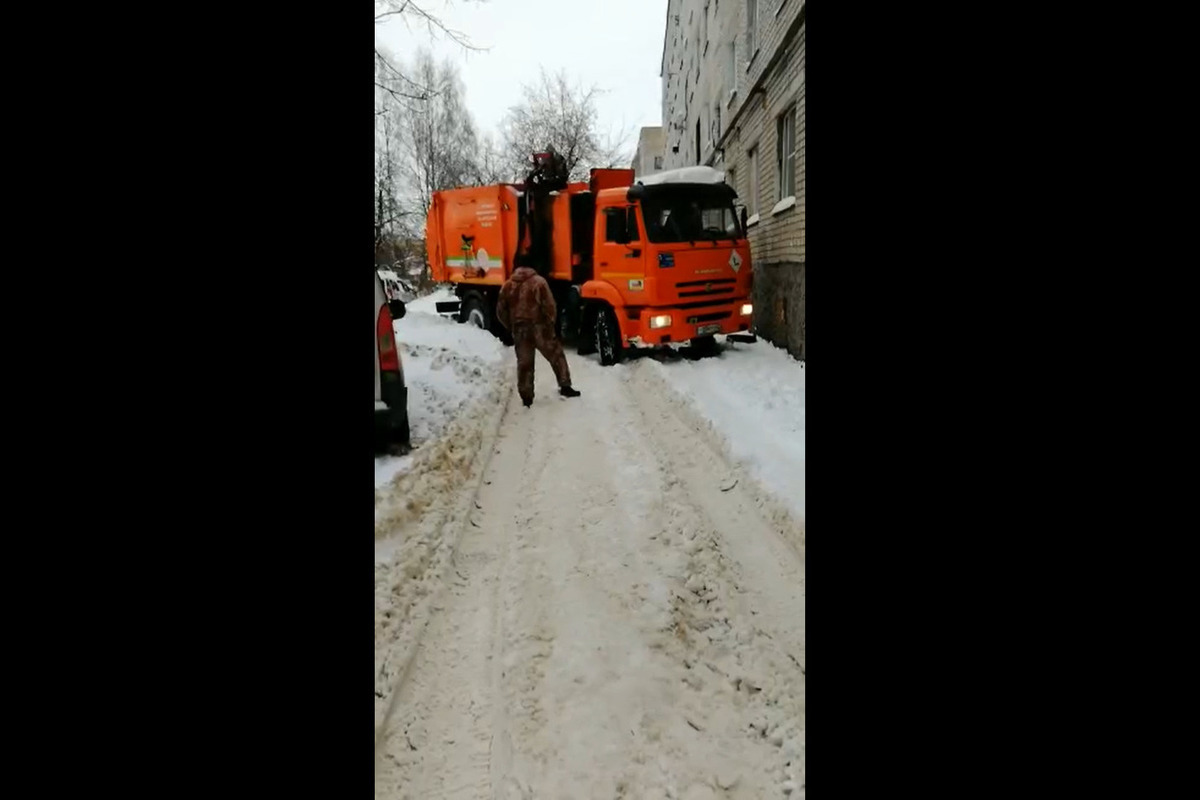 A garbage truck got stuck in the center of Ryazan because of the snow. This is reported by the group "People's Control Ryazan".
The incident took place in the courtyard of the house 11/27 on Radiozavodskaya Street on the morning of January 15th. The car is stuck right next to the house and cannot get out.
"There has never been anything like this in our city, especially in winter!" – ironically noted in the post.
Also, "People's Control" turned to Elena Sorokina and the administration of Ryazan with a rhetorical question, when people will stop suffering.