In tatters, Bolsonaro government wants to take the country along to save the boss – 10/28/2021 – Ricardo Melo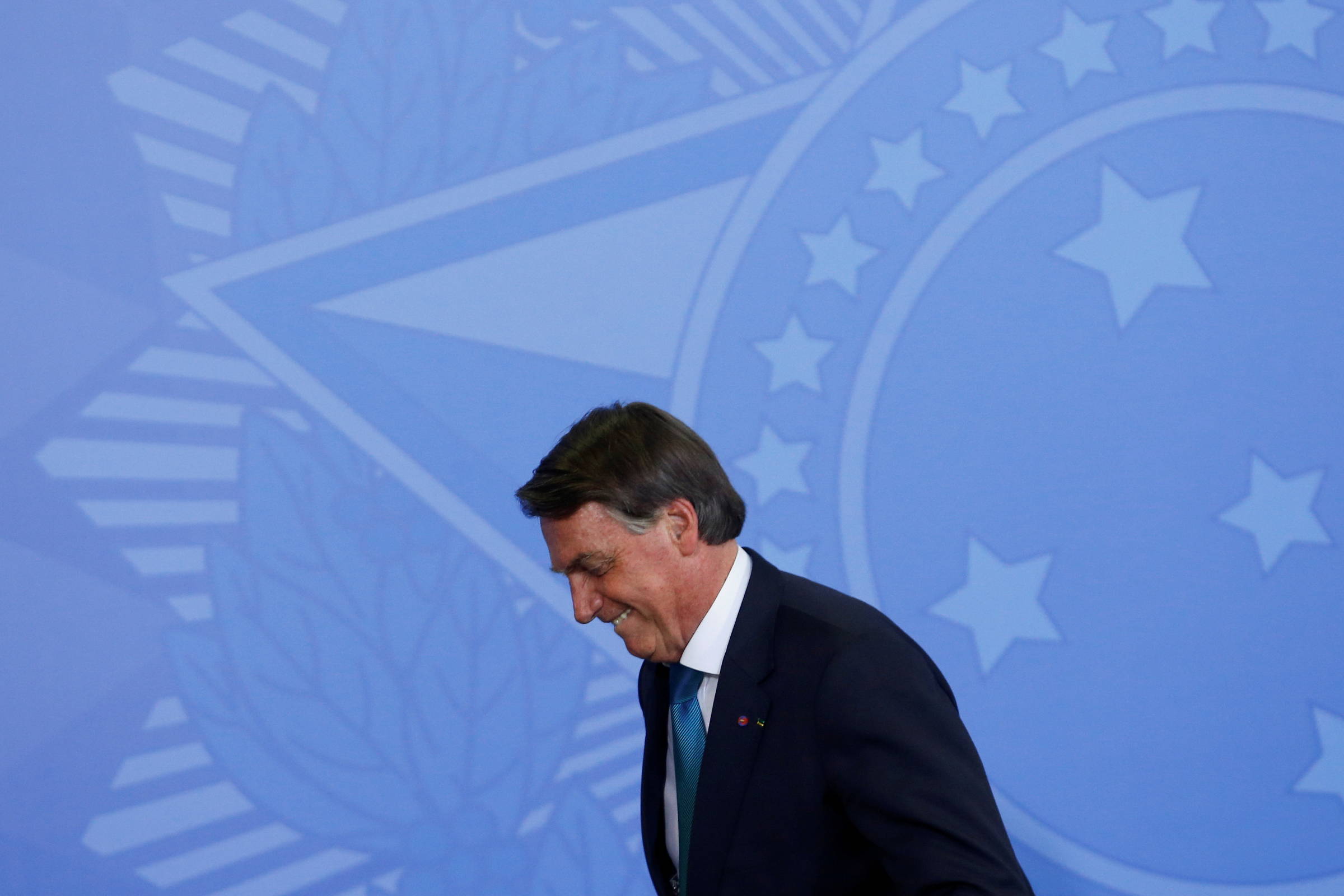 It is not possible to say that there is a government in a country where the president, four ministers and dozens of cronies are plundered in so many crimes.
Covid's CPI report/diagnosis drew, even by leaps and bounds, a trajectory of delinquency to blushing international evildoers.
Vernacular or legal discussions about genocide, if important, do not erase the charge of crimes of murder, among others that kill JMB (so-called Bolsonaro).
The extensive document of the CPI collects irrefutable evidence about the performance of the captain expelled from the Army. Testimonials, electronic evidence, speeches, lives and decisions make up a set of evidence that is hardly refutable. There would be no way to escape.
The portrait is done. But the problems have barely started. The CPI is not empowered to carry out everything it has discovered.
Now begins a via-crucis involving attorney general, prosecutors and other instances.
This path will hardly be traveled for years and years. Brazil will have a psychopathic and demoralized "president" at least until the elections. A tragedy.
The attorney general is a stick ordered from Planalto. We will also agree that the Public Ministry, even more after what was revealed at Vaza Jato, has as much credibility as a four dollar bill.
The CPI, therefore, showed how the myth that institutions are functioning is a farce sanctioned by the Constitution itself.
She herself predicts that no president can be punished for crimes committed before his term, much less during. Otherwise, JMB would not even have taken the Planalto by storm.
Knowingly, JMB and family set up a "cracks" scheme to build their fortune. They stole madly. They offended everyone and everything. For 30 years, JMB acted as an opponent of freedoms, democracy and everything that is civilized.
As president, JMB escapes criminalization. The loose ends, such as those of his son Flavio, hibernate in instances of the Judiciary without a deadline for completion.
The unprecedented tragedy of the pandemic could at least have been reduced if Congress and the Judiciary had taken action in good time. The first case found in Brazil was in February 2020.
The CPI was only created on April 13, 2021, when deaths amounted to thousands. During this period, what did parliamentarians and judges, STF included, do?
The JMB Executive "did his part": he sabotaged the vaccination, stimulated agglomerations, disdained the disease, recommended false medicines, spread fake news, used children in lives and on the streets to spread his murderous theses.
Was there nothing to be done against an open criminal? But the "institutions" looked like a landscape. Of silence from cemeteries.
What institutions are these that work? The ones that produce more than 600 thousand deaths of Brazilians?
It's all wrong. Exemplary punishing those who participated and directed the operation, such as JMB, is not only necessary. It's imperative. Changing the functioning of such "institutions" is also urgent, even if they do not raise the dead left behind.
Central Bank is headquartered in Faria Lima
The conversations reported by André Esteves, president of BTG Pactual, revealed by Brasil 247 and not contradicted by the puppet Roberto Campos Neto sitting in the seat of the Central Bank, arrived late to the mainstream media. Better late than never.
In a lecture, Esteves revealed that he is consulted on interest rates. On a bland note, Campos Neto said that this is normal. No, it's not normal. This type of conversation is always worth gold to speculators like Esteves and Paulo Guedes (both were partners).
We live at a level of disarray that shows the size of the government's decomposition.
Esteves is a banker with at least a tumultuous profile. He tripped up his former partner, Luiz Cézar Fernandes. He was arrested twice. He got involved in saving Silvio Santos when the animator's bank claimed a loss of R$4.3 billion.
It's created snake. Never produced a screw in his life. Much less did you see or see those who dispute leftover meat residues with dogs or expired food in dumps.
Neither he nor Paulo Guedes. After ruining the Brazilian economy, Guedes now goes around calling ministers dumb, inefficient and incapable.
It is true that the astronaut commander of the Ministry of Science and Technology is no genius, far from it – nor Guedes.
Marcos Pontes traveled on a space mission, proved that the Earth is round (if he wasn't dozing) and continues in a government that thinks the planet is flat.
But the environment gives an idea of ​​the disintegration of this administration made up of adventurers and opportunists led by an unbalanced neo-fascist.
It gets worse from there.
LINK PRESENT: Did you like this text? Subscriber can release five free hits of any link per day. Just click on the blue F below.