In the Ivanovo region, a thin man disappeared a few days ago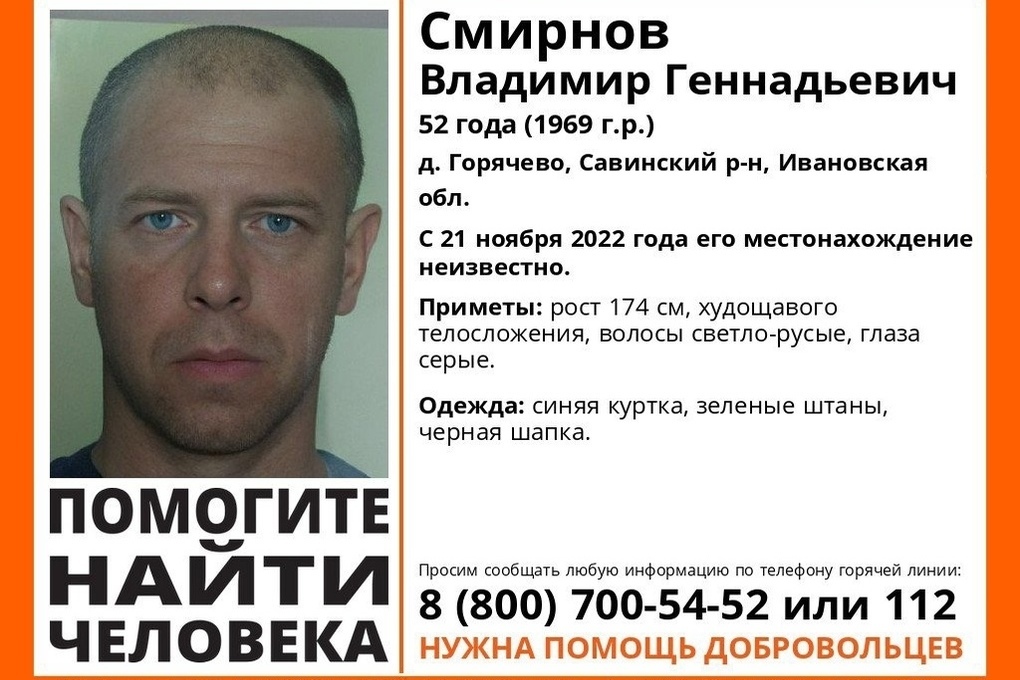 52-year-old Vladimir Gennadyevich Smirnov left home in the village of Goryachevo, Savinsky district, on November 21. Since then, nothing has been known about his whereabouts.
Marks of a man: height 174 centimeters, thin, light brown hair, gray eyes. He was wearing a blue jacket, green pants and a black hat.
Volunteers of the Ivanovo detachment need volunteers to search. Phones: 8-800-700-54-52 or 112.