In the Peng Shuai case, who is the "untouchable" Zhang Gaoli?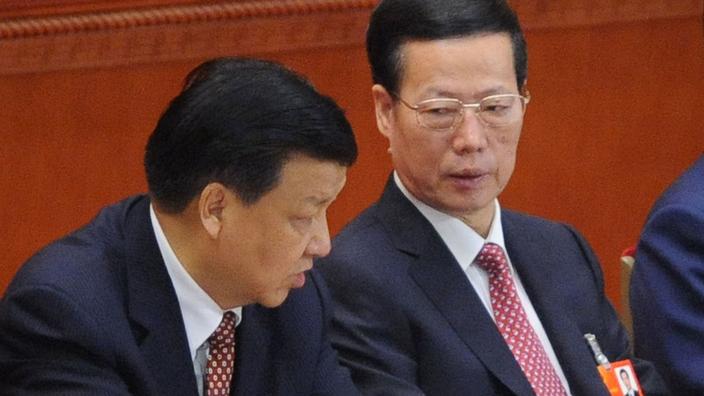 DECRYPTION – Accused of rape by tennis champion Peng Shuai in a letter published on the Weibo network, the former number seven of the Chinese Communist Party belongs to the political caste closest to Xi Jinping.
In the case in which she is the lead, Chinese tennis player Peng Shuai reappeared smiling on November 20 in a series of images showing the propagandist strings of the Chinese Communist Party (CCP). On the other hand, another protagonist is missing. Not a sound, not an image of Zhang Gaoli, his alleged attacker, ex-number seven of the Party (from 2013 to 2018). On November 2, in a long letter published on Weibo and sucked into the abyss of censorship after twenty minutes, the former doubles champion recounts being raped by the 75-year-old senior official. She will disappear a week later. The affair has since aroused unprecedented media frenzy from the international community.
Read alsoPeng Shuai case: "In China, whatever their social condition, no one is immune from repression"
Retired from political life, Zhang Gaoli belongs to this "untouchable" caste having worked in the "holy of holies" that is the Standing Committee of the Politburo. From 2013 to 2018, he was one of six in power alongside Xi Jinping. Vice Prime Minister,