In Vucic's Serbia, the cult of the sinister General Mladic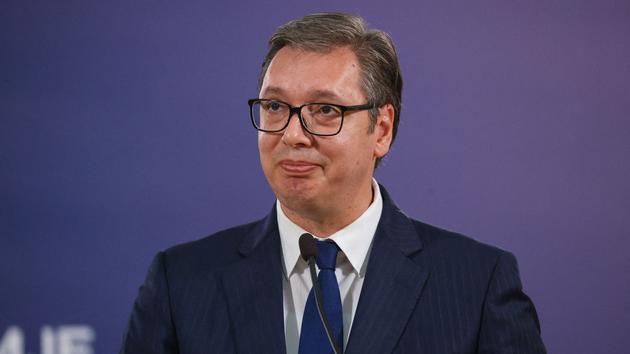 DECRYPTION – The Serbian president and his supporters are paying homage to the "butcher of Srebrenica", convicted of genocide by the ICTY.
Serbian President Aleksandar Vucic now openly defends wartime Serbian Army General Ratko Mladic, convicted of genocide by the International Criminal Tribunal in The Hague (ICTY).
Read alsoBosnian Serbs are living more and more under a leaden cover
Hundreds of police officers in riot gear, as many in civilian clothes, police vans, a whole neighborhood sealed off in the heart of Belgrade, and an atmosphere of state of siege … At the origin of this commotion, a call of the Youth Initiative for Human Rights to repaint a piece of wall on which a portrait in praise of the war criminal appeared a few months ago.
A pro-European discourse
The appeal was made on the occasion of the International Day against Fascism on November 9. Immediately, the Minister of the Interior Aleksandar Vulin, banned the gathering, claiming "security reasons". An instruction that a few dozen mobilized citizens did not respect, including Aida Corovic, a figure of Serbian civil society. She threw an egg on the fresco,