Inauguration of a wind energy park on the Greek island of Kefalonia with a capacity of 9.2 megawatts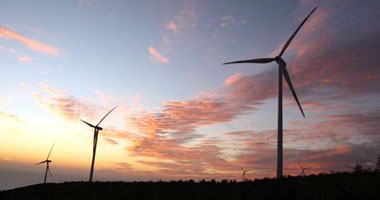 Alternate Minister of Development and Investment, Nikos Papathanasis, and Regional Director of the Greek Ionian Islands, Rudi Kratsa, announced the inauguration of a giant wind farm on the island of Kefalonia, western Greece, consisting of four wind turbines that can generate 9.2 megawatts..
The Greek News Agency quoted Constantine Mavros, CEO of PPC RenewablesHe said, "The wind farm was built in record time (7 months) with the aim of strengthening Greece's ability to face the crisis of high gas prices.".
Mavros stressed that the development of renewable energy sources aims to reduce the final cost of energy, and increase investment in completely new energy sources with high technologies, such as hydrogen, which is expected to be developed in the near future..
Earlier, Greek Prime Minister Kyriakos Mitsotakis confirmed his country's commitment, as a member of the European Union, along with the rest of the Union members, to make Europe a carbon-neutral continent by 2050, and reduce greenhouse gases by 55 percent by 2030..
He explained that to achieve these important goals, a set of important initiatives were taken, such as stopping the production of electricity from coal by 2028, looking forward to Greece being one of the first countries in the Mediterranean basin to provide electricity production from wind..