Including lofts.. A look at the future designs of aircraft cabins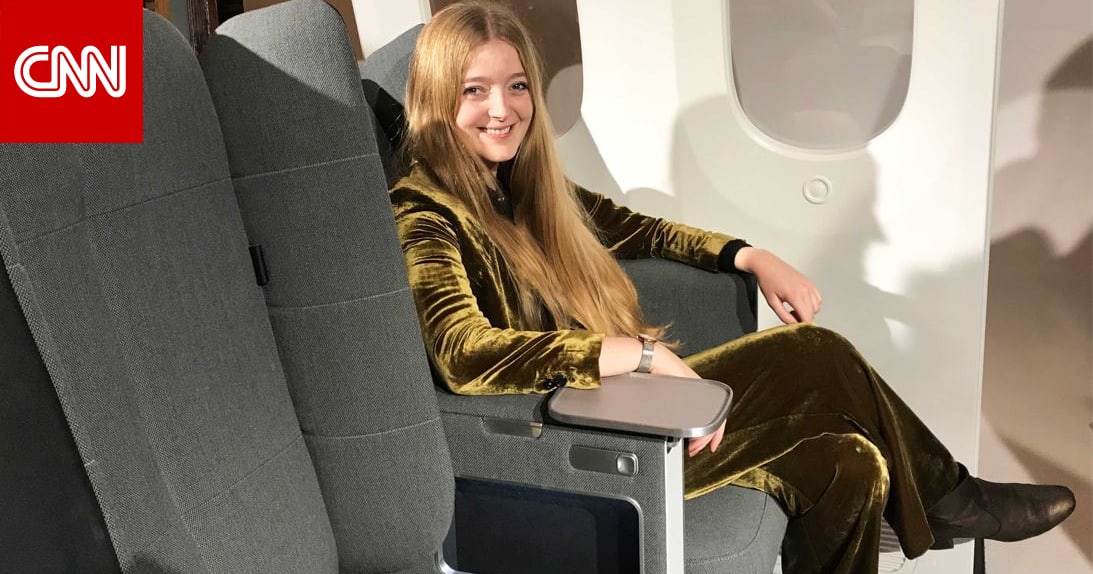 Dubai, United Arab Emirates (CNN)–A concept for a touchless airplane bathroom and a next-generation economy seat has been announced as the winner of an annual competition that highlights cabin innovations that could reshape the future of aviation.
The design of the touchless bathroom by French cabin design company Safran won the Clean and Safe Air Travel category at this year's Crystal Cabin Awards, while the Safran-powered Interspace concept won the Judges' Choice Award.
The winning designs were announced in a virtual ceremony as part of the 2021 Aircraft Interiors Expo, an event showcasing innovation in cabin design.
The awards usually honor eight categories, but they have been limited to two main awards this year in the wake of the COVID-19 pandemic.
Next-generation economy seat
The design of the "Interspace" seat includes two padded wings that can be manually folded in and out of the seat to give passengers additional privacy, giving them a place to rest their head and get some comfort in the flight.
The Interspace innovation is the brainchild of the Universal Movement, a subsidiary of London-based design firm New Territory.
The company is collaborating with "Safran" to turn the concept into reality.
CNN tested a prototype of Interspace when the seat was first shown at the Aircraft Cabin Innovation Summit in 2019.
The suites offered extra privacy, and leaning on one was surprisingly comfortable.
The future of the economy cabin
Crystal Cabin Awards President Lucas Kastner said the awards body had noticed a recent trend towards providing "increased privacy" in the economy cabin.
For example, Toyota Boshoku's CLOUD CAPSULE concept, which was shortlisted for this year's judges' pick, imagines an aircraft cabin with two levels, and uses the area above the economy seats as additional passenger space.
According to a statement from the Japanese company, the design is supposed to make economy-class travel safer, fun and comfortable, while giving airlines more revenue-earning opportunities.
The company described the experience as "a multi-purpose room equivalent to the experience of business class seats."
One of the most attractive designs on the judges' lengthy selection list was the Chaise Longue Economy Seat, a two-tiered cabin that alternates between seating on the floor and seats a few feet off the ground.
healthy solutions
At the same time, the Clean and Safe Air Travel category recognized concepts that sought to create a safer air environment.
One notable design candidate was Rosen Aviation's Holographic Controller, a flight attendant control panel that houses motion sensors rather than buttons.
Collins Aerospace has introduced a solution represented by a cabin disinfectant light called "Lilac-UV", which disinfects aircraft interiors.
In 2022, the Crystal Cabin Awards plan to return to their original eight categories, and Kaestner told CNN he expects the focus to continue to be on safety and hygiene on board flights.