India has changed the rules of entry for Russians: quarantine is provided for the unvaccinated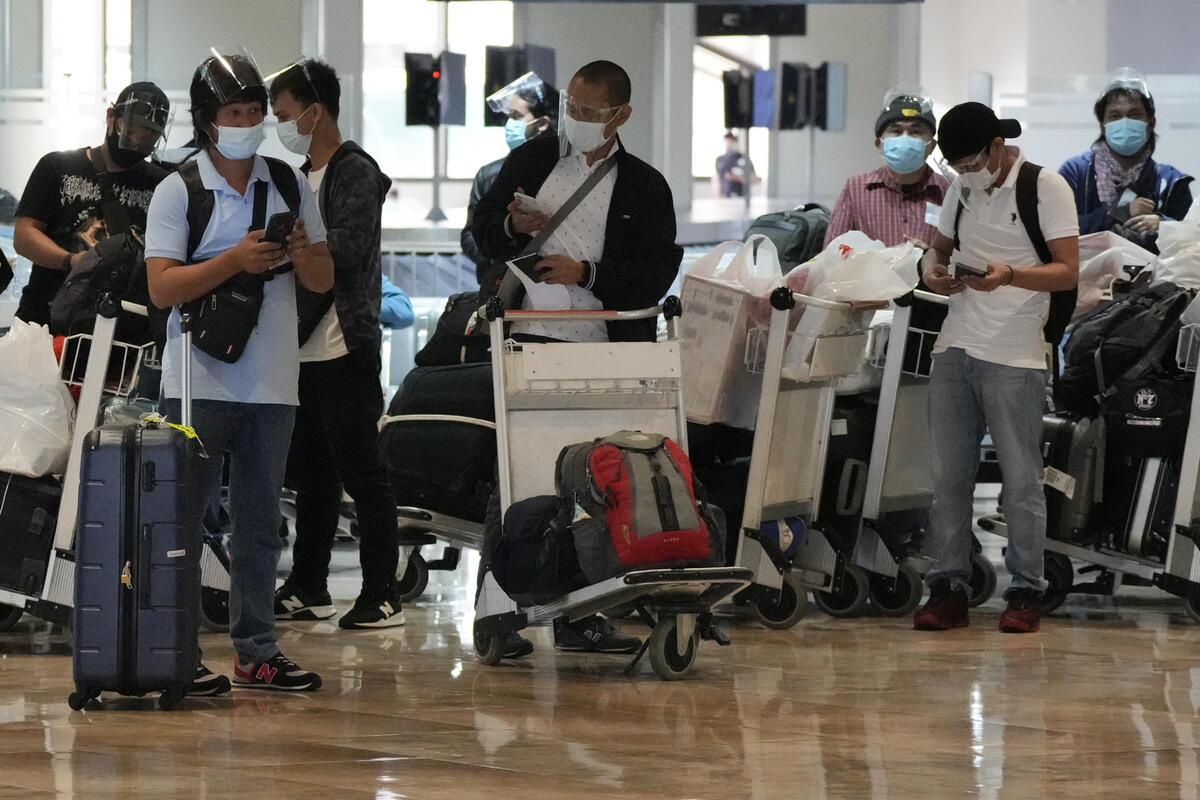 India has finally decided to transfer Russia from outsiders to the first category (guests of the "A-class" in the eyes of the Indian side are tourists from those countries whose vaccines are recognized by it). This means that already today, vaccinated Russians can apply for tourist visas, and from November 15, go on a trip to India without risking getting into a weekly quarantine. It would seem that the dream of fans of Indian Goa has come true, where in our winter you can splash in the ocean, and much cheaper than in the surrounding warm regions.
However, there is something confusing for longtime fans of this resort – and we figured out what it was.
Recall that until November 9, even under the conditions of a weekly quarantine for the unvaccinated and 14-day "voluntary self-observation" for the vaccinated, India issued tourist visas only to travelers arriving in the country on charter flights – that is, organized mass arrivals from a certain tour operator. But charters from the Russian Federation to Indian Goa, due to the absence of which many Russian travel agencies working with Indian destinations went bankrupt, are still not allowed by the domestic headquarters.
In early October, in an attempt to return the money of a mass Russian tourist to the Goa treasury, India promised the Russians all sorts of entry concessions – from visas to those arriving on a regular basis to the abolition of quarantine. But on October 19, when a new and extremely insidious strain of covid was discovered in Israel, brought from Moldova, close to Russia, she resolutely changed her mind, from October 25, including you and me in category "B" – epidemiologically unfavorable countries, whose vaccine is not recognized by India. This means: even having managed to get an Indian tourist visa on a ticket not for a charter, but for a regular flight, a Russian gets 3 PCR tests at his own expense, for a week of quarantine and another 7 days of self-observation. The first test is taken no earlier than 72 hours before boarding a plane flying to India, the second at the airport of arrival, the third on the 8th day of stay after a week of quarantine. Then comes the week of "self-observation", during which the tourist is obliged to immediately do another PCR test, if requested by the representative of the receiving party.
"After that, we were desperate for any revival of demand," commented on the state of affairs in the Russian travel agency, which sold "package" tours to Goa before the pandemic. – Not only that, regular flights to Delhi and Goa are significantly more expensive than charters and fly only from Moscow and St. Petersburg, while before the lockdown they flew from all over the country. So also, paying for several tests, and a quarantine week in a special place at your own expense – all this is too expensive for the Russian contingent of Goa. Our former client is choosing other winter destinations.
But since November 10, India again changed its anger towards the Russian epidemiological situation at mercy, we return to the same travel agency with the question:
– And what does a Russian winter vacationer get to be a "A-class guest" in India?
– Gives, but only to the vaccinated vacationer. But he also needs to pass a PCR test no earlier than 3 days before the trip and upload its results, along with an English-language vaccination certificate confirming the full vaccination cycle, a Russian drug approved by India, to a special website arranged for this by the Indian authorities. In this case, he can start resting simply by signing a voluntary consent to self-observation. Unvaccinated Russians will have to spend on one more test upon arrival, and then leave in the direction indicated by the receiving party to serve the mandatory seven-day quarantine. From this "the first category", to which we have now been attributed, and we, the Russians, alas, does not save.
– And what is "self-observation"?
– There are no clear explanations. Although some seasoned "Russian Goans" are convinced that this is just another reason for the Indian police to rip off money from tourists for something. In general, we do not observe crowds of people who want to immediately rush to Goa.
The Russians, who spent the whole winter in Goa before the pandemic, explain quite bluntly why they are not going there this season.
– On December 1, when I usually flew to Goa before the pandemic on a one-way charter for the whole winter, – explains in numbers its unwillingness to go to favorite places this season, the "Russian Goanka" from Siberia, – there are only 35 thousand rubles left. … It's only one way. And those are very uncomfortable, with several transfers. At the same time, the planes take off only from Moscow and St. Petersburg, and I still have to get there, which is also money. My owner, from whom I rented a room in the house before the pandemic for 18 thousand rupees a month, which is within 20 thousand rubles, now announces 25. He says that "Goa is reorienting itself to rich tourists." I told him: and you at least made repairs, for the rich! And he told me: here the rich will stop by for the season, then I will make repairs in the whole house. They are naive, these Indians. Nobody will go to them at such prices. For that kind of money, it's better to go to Tai.
Experienced Goan winterers from the Russians add that the Goan authorities have indeed introduced new fines, which, knowing the Goan police officers, will certainly use them for personal gain from tourists.
– Any new official fine is another reason for the policeman to extort on his own paw, – assures the fan of India from outside Izhevsk. – Yeah, two weeks have not passed since arrival, and you are riding a bike, and not self-observing ?! Fine! Well, or we'll fix it on the spot. In this sense, they are even better off that no one really understands what self-observation is. And even now, parties on the beach are prohibited, entrance to nightclubs is only for vaccinations or PCR tests. What then is there to do at all ?!
Indeed, the host country reminds everyone who wants to get a tourist visa that for any violations of the antiquated security measures existing on the ground, a tourist will be fined from 2 thousand rupees (about $ 30). The violation of these measures also includes drinking alcohol on beaches and in other open and not intended public places, for which the guest may even be taken to the police station. And in order to make it easier to follow the guests, each of them is obliged to download to their smartphone a special application developed by the Indian authorities to track and contain "irresponsible and malicious spread of coronavirus infection."
Newspaper headline:
The unvaccinated are given quarantine