Iranians in SP protest against Mahsa Amini's death – 09/23/2022 – World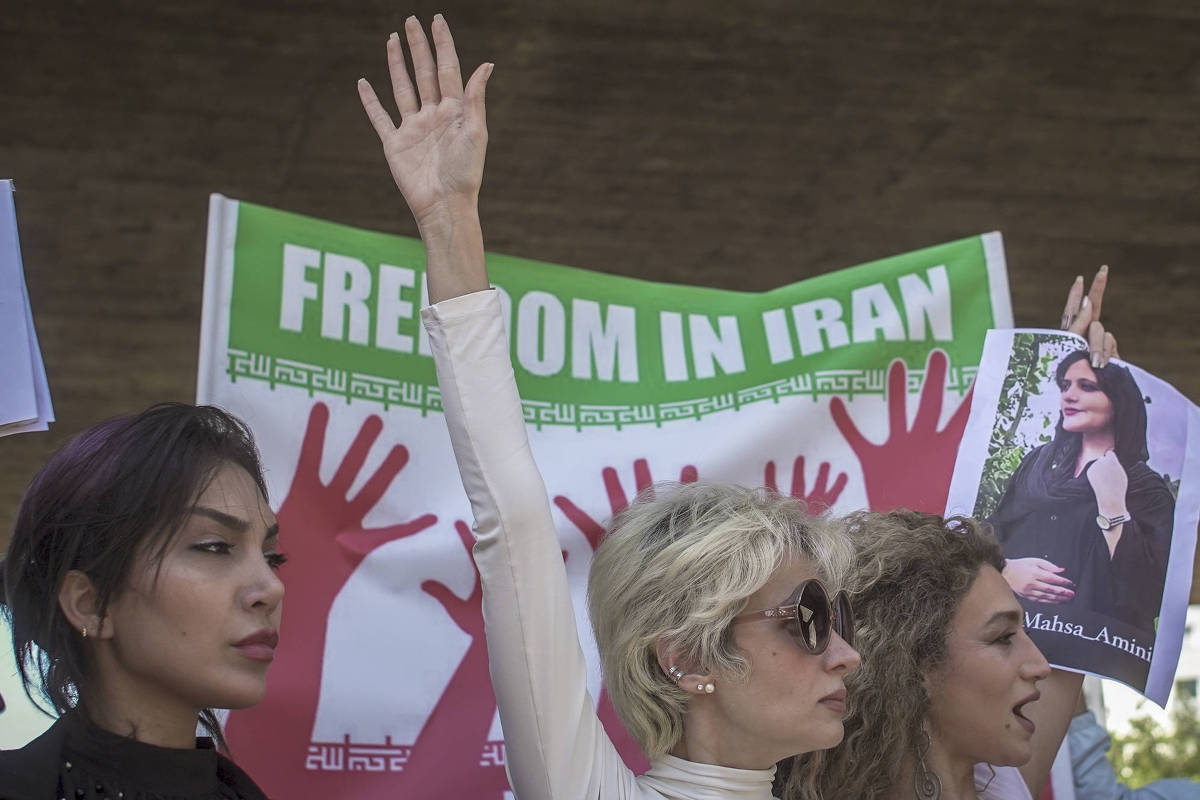 "Hi, people of the world. Can you hear me? I'm from Iran!"
The poster written in Portuguese, held by an Iranian immigrant this Friday (23) on Avenida Paulista, tried to draw the attention of passers-by to a cause that has taken thousands of people to the streets in Iran and other countries.
The death of Mahsa Amini, a 22-year-old woman who was detained in the Iranian capital allegedly for showing part of her hair under the Islamic veil, has sparked a social upheaval, with protests taking place since last Saturday in several cities across the country.
Accused of wearing inappropriate attire by the moral police, Amini was detained on the grounds that she should be "convinced and polite", but was released from prison directly to the hospital, where she died three days later. The Iranian diaspora, very numerous in the US and Europe, has also been organizing demonstrations calling for respect for women's rights in their place of origin.
In Brazil, there are few immigrants from Iran, but a group of about 30 people wanted to express their dissatisfaction with the fundamentalist regime that has ruled the country for more than 40 years. Gathered in the Masp's open space, they held posters with pictures of Mahsa Amini and messages like "Revolt against the Islamic veil", "down with dictatorship" and "freedom in Iran".
They also took a large photo of Ayatollah Ali Khamenei, the regime's supreme leader, with the words "Down with Khamenei assassin!"
Three Iranian women took turns at the microphone, telling Mahsa's story and calling for freedom and women's rights. They mostly shouted a string of three words: "Woman. Life. Freedom." At times, they were emotional.
"My father, my mother, my brother are on the streets [no Irã]. I can't be quiet here," shouted one of them, the singer Mahmonir Nadim. "They cut the internet in Iran. We are the voices of these women," said Mahmonir's Iran, Mahsima.
The Iranian Marjan, who asked not to have her surname disclosed, went to the demonstration accompanied by her parents, also immigrants. "The situation in Iran is very bad. Women and girls are being killed. We have to raise our voices for everyone to help."
Many pedestrians stopped to watch, curious about the protest. Anyone who didn't know the story of Mahsa Amini learned about it at that moment.
A couple crossing the avenue tried to explain to their young daughters what happens in the country on the other side of the world. "Do they have to wear a veil at the wedding?" asked one of the children. "No, they have to wear a veil all the time," replied the father, facing the girl's incredulous expression.
Some Brazilians also participated in the protest. "There's no way not to show solidarity with what is happening," said Marina Reinoldes, pedagogical director of the NGO Educação sem Fronteiras, which has Iranian students in Portuguese courses. "We Brazilians are not there, but we can help amplify the voices of these people, who are powerful and have a lot to say."