Iraq .. dead and wounded in Dhi Qar demonstrations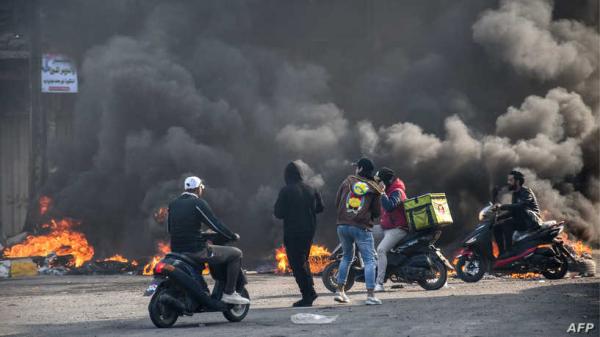 A protester was killed and four others were injured, in protests in Dhi Qar Governorate, on Monday, in southern Iraq.
During the demonstrations, 12 security forces were wounded during clashes that took place in the vicinity of the Nasiriyah Bridge.
The security services deployed their elements in the vicinity of Al-Haboubi Square and the main intersections in Nasiriyah, to prevent further clashes.
In addition to ending the corruption of the political class, the demonstrators are demanding jobs and public services while Iraq is plunged into its worst economic crisis, in addition to calls for the release of anti-authority figures who were arrested in recent weeks.
And last January, the security forces opened fire to disperse the demonstrators, who returned again to Haboubi Square, the center of the October demonstrations, the unprecedented social movement that was launched in 2019 in various parts of Iraq.
The sit-in tents that were set up at the time in the square were removed at the end of November, when eight people were killed in clashes between anti-authority demonstrators and supporters of the Shiite leader Muqtada al-Sadr.
Since the protest movement subsided in 2020 with the spread of the Covid-19 epidemic and the repression that left about 600 people dead and 30 thousand injured, kidnappings, assassinations and arrests of figures from the movement continued.