Isolated and decimated indigenous people – 08/05/2022 – Txai Suruí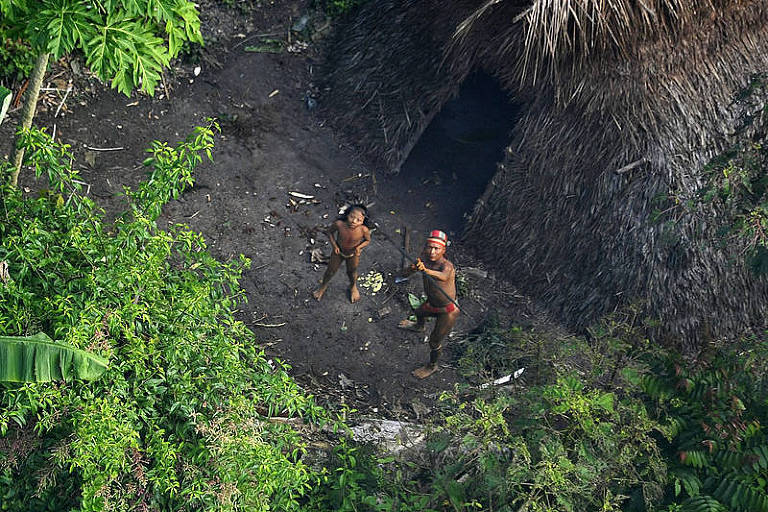 I return to commenting on the situation of indigenous peoples in voluntary isolation who are increasingly vulnerable, especially due to the stance that the current federal government has been taking in relation to their protection. I remind you that Brazil is the country with the largest presence of indigenous peoples in voluntary isolation in the world.
The situation becomes even more complex in this electoral moment, since one of the banners raised by the bolsonaristas and the bench of the bull is to end the demarcation of indigenous lands and open them to exploitation, threatening the original and constitutional rights of these peoples and also its existence. Thus, they ignore the importance of these places and the need to keep them protected in the context of the climate crisis we are experiencing.
On the other hand, in the Vale do Javari Indigenous Land, on the 1st of this month, we had the appearance of isolated indigenous people near a village of the Marubo people, which generated tension and fear of conflict, as according to information the isolated people were very agitated. . In addition, the Uru-eu-wau-wau people once again reported the appearance of traces of the presence of these groups near village 623.
Safeguarding these peoples is a matter of life and death. Such groups are even more vulnerable than the indigenous peoples already contacted, as we know that even if contact happens in the best possible way, there will always be deaths due to the weaker immune system of these peoples to face diseases such as flu, pneumonia, tuberculosis and Covid itself. -19, which can even decimate entire communities. Not forgetting the possibility of conflicts depending on how the contact takes place (for example, with invaders).
Urged on by this column, Funai employee Rodrigo Ayres, from the Madeira-Juruena Protection Front, made the following comment:
"The threat to isolated indigenous people is a threat to all of humanity. They are not remnants of a past; they are women and men who still resist today, teaching us that another way of relating to the world is possible. because they know how dangerous we are. Making them invisible reveals how sick our society is, which has the duty to guarantee them the right to exist. The destruction of the forest is the extermination of isolated peoples, and we become a poorer humanity with each once their territorial rights are denied. The Brazilian State, which shelters the largest number of isolated peoples in the world, has a primary duty to guarantee the necessary conditions for their survival. Not fulfilling this role means giving up its own sovereignty".
LINK PRESENT: Did you like this text? Subscriber can release five free accesses of any link per day. Just click the blue F below.