Israeli military official: We will not interfere to stop Iranian fuel shipments to Lebanon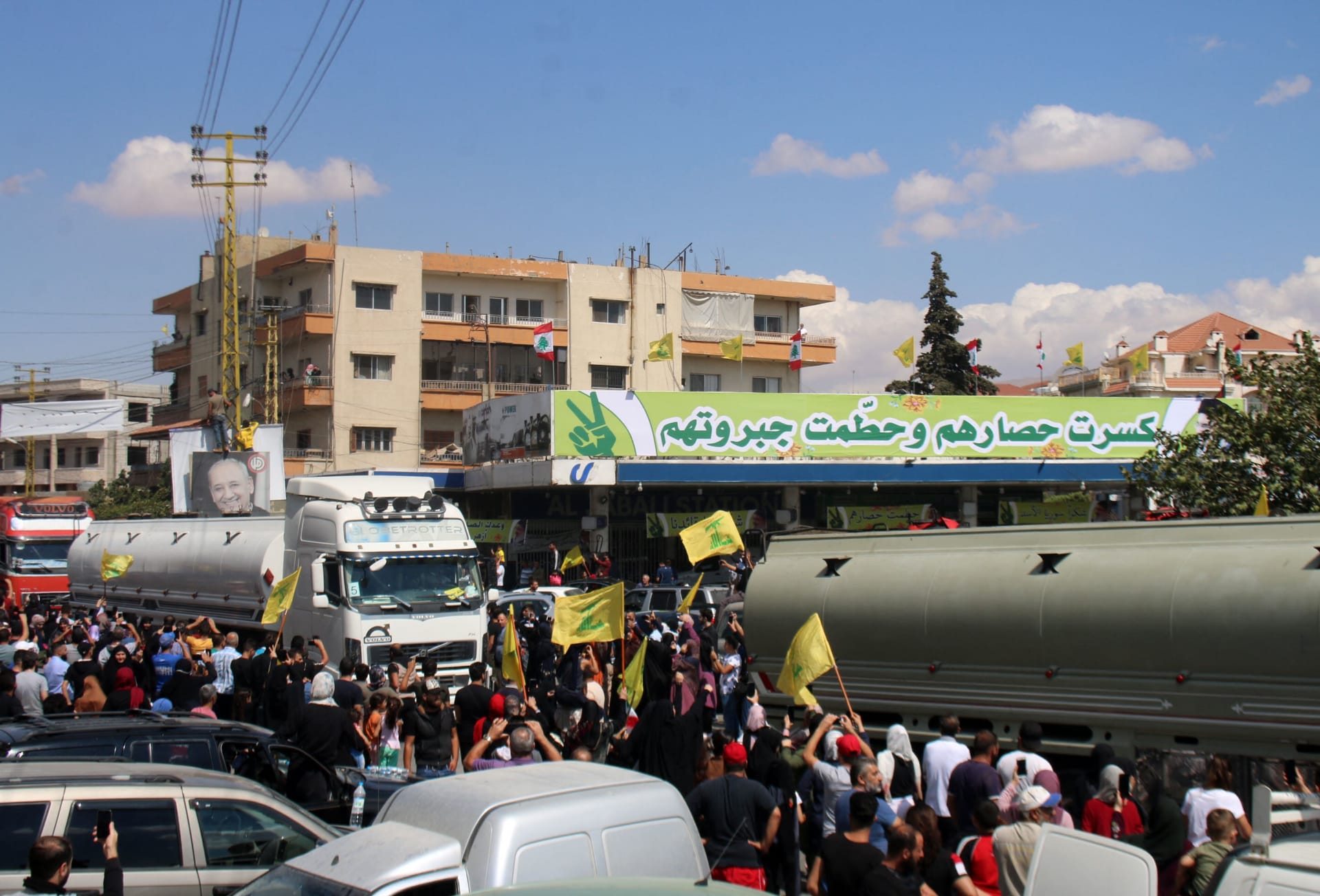 (dpa)

Published in:
Friday 17 September 2021 – 10:06 am
| Last updated:
Friday 17 September 2021 – 10:06 am

A high-ranking Israeli military official said Thursday night that his country will not take any action to stop Iranian fuel shipments to Lebanon, which is suffering from an economic crisis and a serious energy crisis, The Times of Israel newspaper reported on its website today, Friday.
Dozens of trucks carrying Iranian diesel arrived in Lebanon on Thursday, the first in a series of shipments organized by the Iranian-backed Hezbollah.
A report by Israel's Channel 12 TV stated that Israel has launched hundreds of air strikes in Syria to prevent arms shipments from reaching Hezbollah, but officials express concern that targeting fuel shipments will be seen as unnecessarily harming Lebanon's economic recovery attempts.
The report added that Israel therefore decided to avoid interfering.
The recently retired Israeli Navy chief, Vice Admiral Eli Sharvit, confirmed this policy in an interview with the media.
An Iranian oil tanker arrived at the Syrian port of Banias last Sunday, where the diesel was unloaded in Syrian warehouses before being transported overland to Lebanon on Thursday by tanker trucks.
The convoy of 60 trucks, each carrying 50,000 liters, passed through an unofficial border crossing at Qusayr, Syria. On Friday, another convoy of 60 tanker trucks is expected to arrive.
!function(f,b,e,v,n,t,s)
if(f.fbq)return;n=f.fbq=function()n.callMethod?
n.callMethod.apply(n,arguments):n.queue.push(arguments);
if(!f._fbq)f._fbq=n;n.push=n;n.loaded=!0;n.version='2.0′;
n.queue=[];t=b.createElement(e);t.async=!0;
t.src=v;s=b.getElementsByTagName(e)[0];
s.parentNode.insertBefore(t,s)(window,document,'script',
'https://connect.facebook.net/en_US/fbevents.js');
fbq('init', '2392364917476331');
fbq('track', 'PageView');
(function(d, s, id)
var js, fjs = d.getElementsByTagName(s)[0];
if (d.getElementById(id)) return;
js = d.createElement(s); js.id = id;
js.src = "//connect.facebook.net/ar_AR/sdk.js#xfbml=1&version=v2.6&appId=300970513306659";
fjs.parentNode.insertBefore(js, fjs);
(document, 'script', 'facebook-jssdk'));
The news from the source