"It's not just me, it's the whole group who wanted this"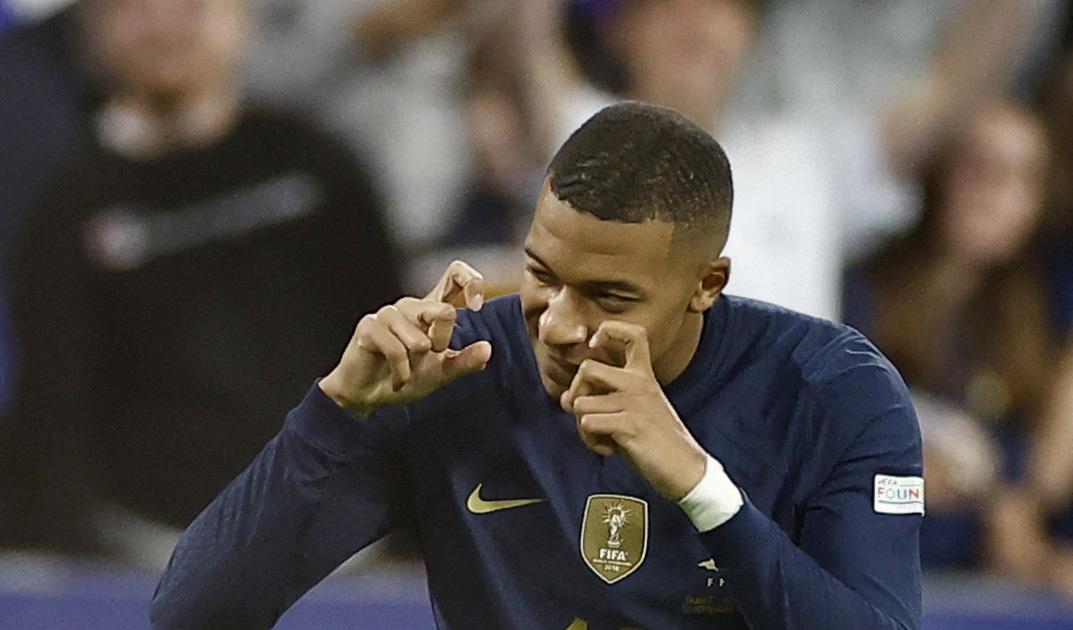 The 23-year-old world champion returned to recent advances in terms of image rights with the Blues on Thursday, after the victory over Austria (2-0).
Mbappé 1, FFF 0. This is more or less how the sequence we have just experienced and the blockages about image rights in the France team were interpreted. A subject that the PSG and Blues striker brought to the fore several months ago. A priori, Noël Le Graët was not prepared to review the convention which binds the "3F" and the players before the World Cup. Finally, he bowed to the will of Kylian Mbappé, the latter having threatened to boycott the commercial operations planned for the start of the week. The federation has indeed published a press release to explain that this file will be treated "a.s.a.p» and « KM » participated in the session on Tuesday with the rest of his little comrades from the France team. "I'm happy, but it's not me, it's the whole team who wanted this"said the Paris Saint-Germain striker on Thursday, after the victory of the Blues over Austria (2-0).
And to continue, refuting in passing the idea that his celebration by mimicking a camera after his goal on Thursday is linked to this episode and to the shooting on Tuesday: "Afterwards, I don't mind being on the front of the stage, even if it means being criticized if it's beneficial for my teammates. Getting criticized won't change the way I play or live. If it can help the band, I'm used to being in the spotlight. But the whole band wanted it and the whole band is happy because things are changing».
Read alsoWith a fiery Mbappé-Giroud duo, the Blues find a smile
Other pending cases
Moreover, several selection executives participated in Monday's meeting with President Le Graët and Didier Deschamps, the latter having mentioned his role as mediator. "As a coach, I am there for the players and the institution to find common ground., he said at a press conference. "In March, I said that there were discussions to be had. As a group, we want to enforce the individual image rights of each player.explained Raphaël Varane, captain for this last rally before the World Cup in the absence of Hugo Lloris, injured. It's a simple and legit request, an update to avoid bugs in the future. Discussions have progressed well. I hope this will be resolved as soon as possible. We don't want to waste energy on that, we want to focus on the field.That's one file less to pollute the life of the group. Knowing that there are still many others and that the World Cup will happen very quickly, it is not luxury…