Ivete Sangalo laments the 500,000 deaths by Covid and says 'it's not about parties' – 06/21/2021 – Celebrities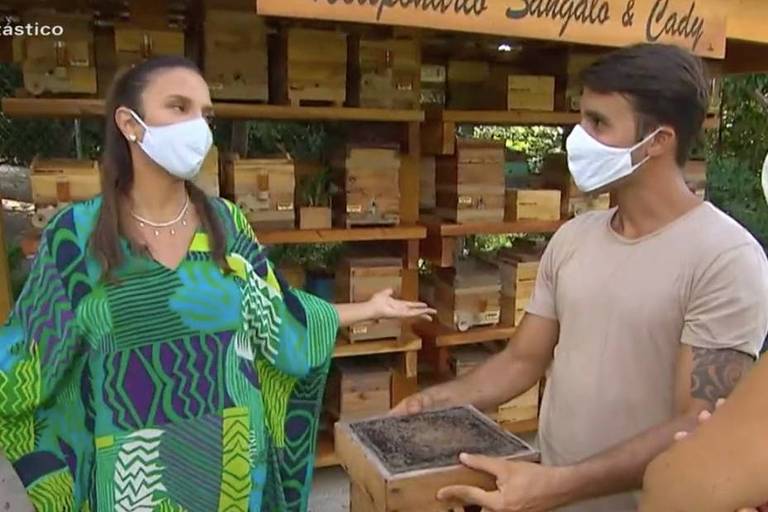 In a post on social media that caused great repercussion, Ivete Sangalo lamented the 500,000 deaths caused by Covid-19 in Brazil.
"It's not natural. It's not a lie. It's appalling to think about thousands of lives lost and irreparable pain surrounding these losses," he said late this Sunday (20). "It's not about parties, it's about humanity," he added.
Ivete has been asked by fans in recent months to take a stand in relation to the pandemic and the political situation in the country.
Sunday's post, despite lamenting the 500,000 deaths, provoked criticism from netizens because Ivete said it "is not about parties" at a time of much criticism of Jair Bolsonaro's (non-party) government for its handling of the pandemic.
"It's a project", answered the influencer Maíra Azevedo, known as Tia Má, from Encontro com Fátima (Globo). "Ivete, unfortunately it's about the party, yes, it's about having a side, it's about not being afraid to name the oxen," wrote one netizen.
In May, during a live in celebration of Mother's Day, the singer protested against the deaths of the pandemic.
The demonstration was made during a break from the live to honor actor and comedian Paulo Gustavo, 42, with whom she was a friend. He died a victim of Covid-19, after nearly two months of hospitalization and several complications.
"He left and we lost his presence," he lamented. For Ivete, the artist brought people joy, but his main purpose was to bring the entire country closer to the pain of loss.
"You can't think of someone's children as numbers. That's not enough, it's a lot of lack of respect," criticized Ivete, also without naming names at the time. "What could be more impactful than thousands of lives lost? How much more of all this will need to happen for there to be gestures of responsibility and empathy?"
Ivete recently closed an agreement with producer Endemol Shine Brasil, the same as BBB, and record label Universal Music to present the Brazilian version of the reality show The Masked Singer. The format does not yet have a certain destination, but Globo has priority in offering the new production, which is expected to take place only in 2022.