Jazan University sends 30 faculty members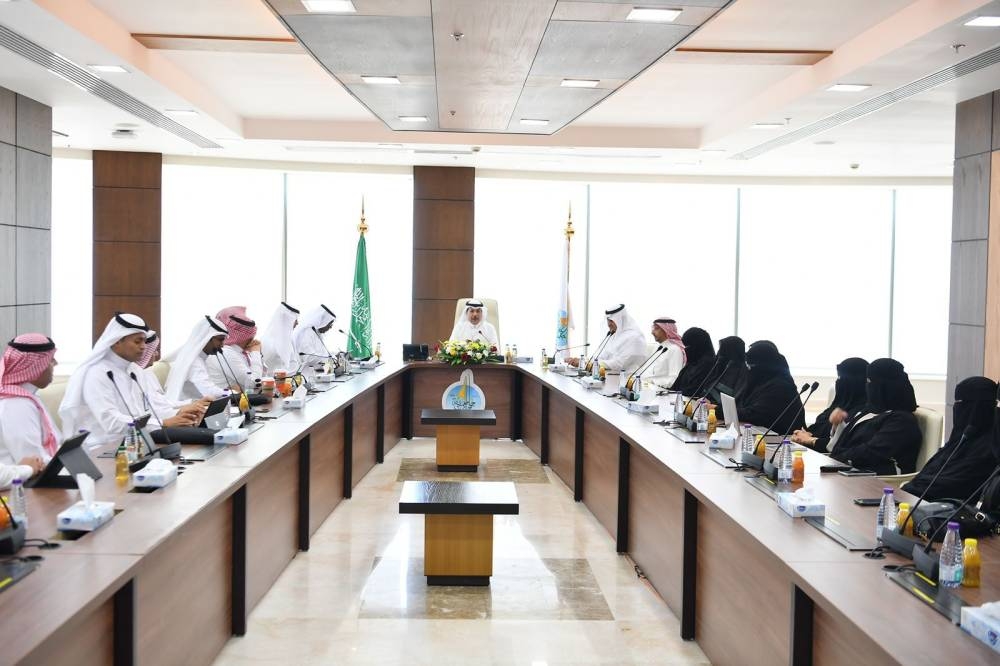 The President of Jazan University, Dr. Marei bin Hussein Al-Qahtani, chaired the Jazan University Council in its eleventh session for the academic year 1443 AH this morning in the University Council Hall in the Administrative Tower, in the presence of the Secretary-General for Universities Council Affairs Dr. Muhammad bin Abdulaziz Al-Saleh and members of the University Council.
The Vice Rector for Graduate Studies and Scientific Research, Secretary of the University Council, Prof. Muhammad bin Hassan Abu Rasin, explained that the council has taken a number of decisions, including: sending, continuity, and transferring the mission of 30 male and female lecturers to obtain master's and doctoral degrees in various disciplines, and granting scientific degrees to 183 male and female students. Postgraduate studies, recommending approval of the vision of Jazan University to enhance its academic, administrative and operational efficiency, recommending approval of the restructuring of the supporting deanships at the university, recommending approval of research centers at the university, and approving the regulations for the enrollment of university employees who are not members of the faculty and the like to study a bachelor's degree and a degree Masters.
The news from the source