Jean Castex receives his majority to ring the mobilization before the presidential election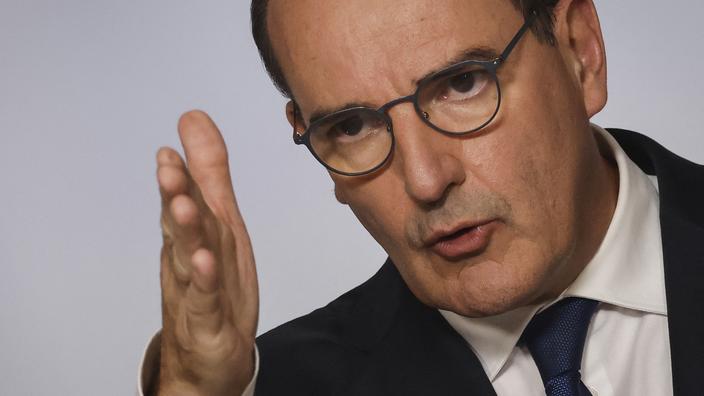 On the occasion of the last return to Parliament before the April 2022 election, the Prime Minister welcomes the elected members of LREM, Modem and Agir in Matignon on Tuesday evening.
The mobilization of the troops is well worth a reception in the large salons of Matignon. Jean Castex is to welcome Tuesday evening, at 8 pm, the some 320 deputies, senators and MEPs of the presidential majority. An exercise to which the Prime Minister lent himself only on one occasion, in July 2020, in the face of dubious elected officials after his appointment as head of government.
Read alsoIn Parliament, five months of work to complete the reforms
This time, in this final return to the quinquennium, "It will recall the priorities of the executive for the end of the legislature", explains his entourage. Security measures, reform of penal irresponsibility, "commitment income" for young people, massive investment plan … The majority leader should discuss the last projects planned in Parliament before the suspension of its work, next February. To this busy program was added a bill to extend the health pass beyond November 15, announced Tuesday by Matignon.
"First mobilizable army"
But Jean Castex also hears "Send a political message" during his speech, we warn those around him. The objective, a few months before the presidential and legislative elections of April and June 2022: to bring together the parliamentarians of the Republic on the move (LREM), as well as their allies MoDem and the center-right party Agir. Elected officials always looking for the keys to a "common house", this unfinished project of unifying the components of the majority.
Read alsoHow Emmanuel Macron is preparing his presidential campaign
"The deputies are the first mobilizable army for the presidential election», Explains a pillar of the majority,«they have the most important territorial coverage ". It is up to them, therefore, to praise the results of the five-year term in their constituency, with a great deal of leaflets – a million documents titled "5 more years" must be distributed to the French.
Read alsoOptimists, LREM deputies set out again in the campaign before the presidential election
The strategy has already been theorized by Emmanuel Macron, who explained it to his ministers on September 8: "One hundred days to defend the balance sheet, one hundred days for the electoral sequence". With the concern of "efficiency», But also"unity" and some "collegiality". The message was also addressed to the elected representatives of the majority.