Jean-Luc Mélenchon and Éric Zemmour, years of shared Republican esteem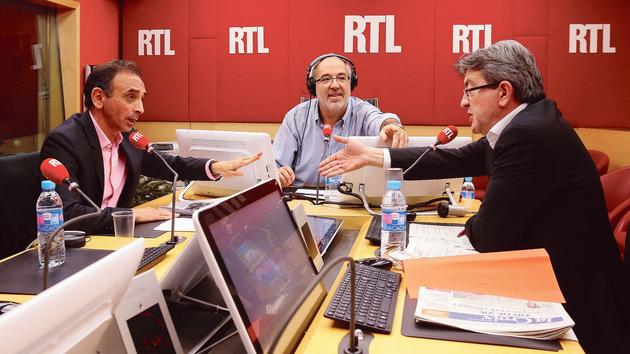 STORY – The relationship between the two men has long been made of mutual respect and intellectual affinities.
«"Don't shake my hand." Her voice is muffled, her gaze plunged into an open newspaper, her body sunk in a tan leather chair. Jean-Luc Mélenchon whispered to me: " There are cameras, I don't want any gesture of complicity. ''"Eric Zemmour recounts the scene in his new book, France has not said its last word (Rubempré). That morning, December 12, 2014, on the strength of his editorial success and his commitment to the union of the right, he debated on RTL with the former presidential candidate of the Front de gauche. Seven years later, they meet face to face this Thursday evening on BFMTV.
Read alsoMélenchon-Zemmour debate: Jadot denounces a "political fault", the rebels respond
According to Zemmour, Mélenchon himself proposed the 2014 confrontation, as one chooses his best enemy. On the air, the atmosphere is harsh. The links seem to be broken. Nothing is like before. In 2010, Mélenchon could still vigorously defend Zemmour on iTélé after his controversial remarks. "This guy is not a racist, he said then of the polemicist,
This article is for subscribers only. You have 80% left to discover.
To cultivate one's freedom is to cultivate one's curiosity.
Subscription without obligation
Already subscribed? Log in