Joe Biden and Xi Jinping have more in common than you might think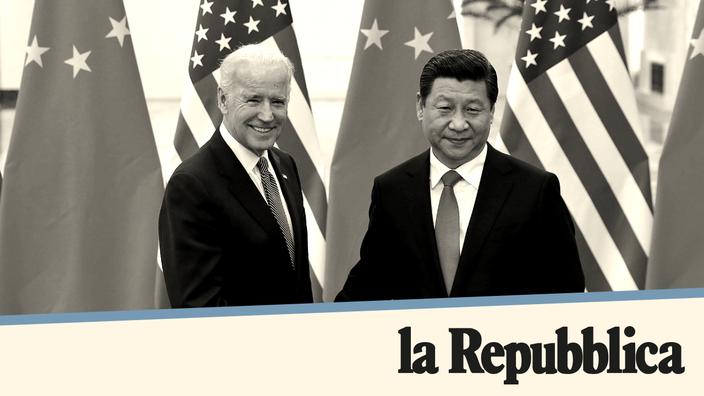 SEEN FROM ELSEWHERE – The American president and the Chinese leader are not that different, explains Italian journalist Federico Rampini, who publishes an essay on the subject.
Par Federico Rampini (The Republic)
I'm going to risk a rather old-fashioned acrobatic exercise: to look at everything that unites Joe Biden and Xi Jinping, rather than what divides them. Some things are obvious. Thus, the climate emergency is one of their common challenges, as is the need to find global responses to the pandemics of the future. But other questions, prior to the pandemic, bring the leaders of the two rival superpowers closer together. And there are also the recipes, in part similar, that explain the restart of Chinese and American growth in 2021.
Read alsoThe Cold War between the United States and China, a reality for two-thirds of Europeans
Both Biden and Xi rule nations marked by strong inequalities. In the United States, inequalities have widened since the neoliberal turn of Ronald Reagan in the 1980s. This Republican president has been the standard-bearer of a renaissance of the market economy; he gave freedom to the "wild spirits" of capitalism by reducing corporate taxation
This article is for subscribers only. You have 88% left to discover.
Freedom has no borders, like your curiosity.
Continue reading your article for € 1 the first month
Already subscribed? Log in