José Mourinho, a man of exceptional normality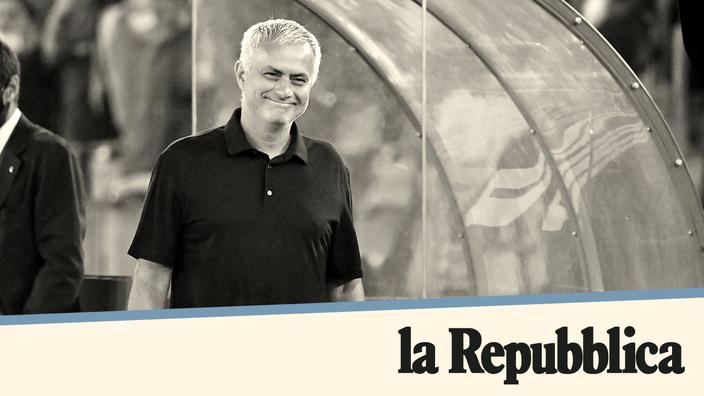 SEEN FROM ELSEWHERE – He jokes with the Trigoria employees, spontaneously dives into the pool, invents game patterns the day before games and limits his motivational speeches to exactly eight minutes. This is what the new life of Special One in Rome looks like.
By Matteo Pinci (La Repubblica)
«Mourinho celebrates every goal like he's the one who scored it.This sentence is the striker of AS Rome Tammy Abraham who posted it on his Twitter profile. Not on Sunday evening, after the Portuguese coach's mad rush towards Curva Sud, in the 91st minute of the AS Roma-Sassuolo match. But in 2012, after a Champions League match between Real Madrid and Manchester City. Abraham was then only 14 years old. With the mad rush he gave us last Sunday, we may have witnessed, for the first time in Rome, the return of the Mourinho of always, an extreme character, even picturesque in his elegant disorder. Within AS Roma, the last to join the leading trio alongside Naples and AC Milan, but first in the standings thanks to the goal difference, he is undoubtedly the main element of discontinuity compared to the past.
Read alsoTrophies, victories, players used: José Mourinho's career in 5 figures on the eve of his 1000th match
The first manifestations of his brilliant madness had already
This article is for subscribers only. You have 77% left to discover.
Freedom has no borders, like your curiosity.
Continue reading your article for € 1 the first month
Already subscribed? Log in