Kahwaji is "under the law" and does not mention that he was informed of the existence of this file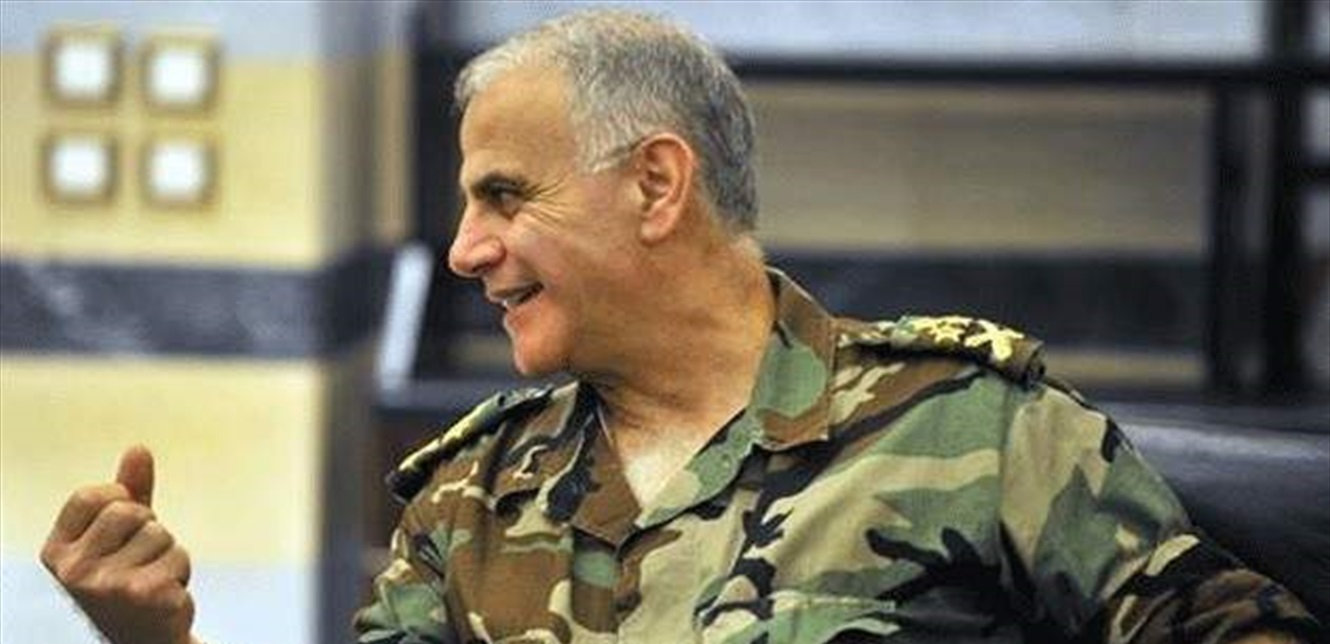 The departure of the former army chief, Jean Kahwagi, from Lebanon in mid-June, was not directly related to the prosecution against him with others in the crime of the Beirut port explosion. The man used to visit his family outside Lebanon and wait for the lawyers' strike to end to return to Beirut and appear before the investigating judge in the file, Tariq Al-Bitar, as he confirmed himself in a remarkable and brief media appearance to respond to the accusations against him in this file..
Kahwagi sparked widespread controversy by saying that he did not mention if the army command was informed of the presence of thousands of tons of ammonium nitrate in the port, justifying his saying that he was signing hundreds of decisions every day, and that according to his knowledge "a committee was assigned to examine the materials in the port and prepared its report, which stressed the danger of these The stored materials were then sent to the judiciary without result".
Kahwagi's words did not convince his followers, despite his clear assertion, "I will appear before the judge a million percent, and I am under the law."".
The former judicial investigator in the port explosion file, Judge Fadi Sawan, had previously heard Qahwaji as a witness in a hearing that lasted for an hour and a half..
In this context, a high-ranking judicial source revealed toLebanon 24"The prosecution against Kahwagi and three other officers, the two deans: Kamil Daher, Ghassan Gharzeddin and Jawdat Awaidat on the charge of Article 547 of the Penal Code, came in conjunction with Article 189, which states the probable intent, i.e. expecting the result of the act and accepting the risk in it and what might result from it. He added that it was not necessary to have direct criminal intent".
This statement was commented on by sources accompanying the file by saying, "The management of the port of Beirut and its holds and the storage process in it is not within the responsibility of the army commander or the army command. Rather, the port has clear responsibility for it, and the greater responsibility lies with the judiciary. Even if the leadership takes a decision about nitrates, it transmits its report." to the judiciary, which issues the necessary decision.
!function (f, b, e, v, n, t, s)
if (f.fbq) return; n = f.fbq = function ()
n.callMethod ?
n.callMethod.apply(n, arguments) : n.queue.push(arguments)
;
if (!f._fbq) f._fbq = n; n.push = n; n.loaded = !0; n.version = '2.0';
n.queue = []; t = b.createElement(e); t.async = !0;
t.src = v; s = b.getElementsByTagName(e)[0];
s.parentNode.insertBefore(t, s)
(window, document, 'script',
'https://connect.facebook.net/en_US/fbevents.js');
fbq('init', '435003970986960');
fbq('track', 'PageView');
The news from the source